"Delivering Solutions, Improving Lives" describes what we do and why we do it
NV5 is a provider of engineering and consulting services to public and private sector clients, delivering solutions through five business verticals: Construction Quality Assurance, Infrastructure, Energy, Program Management, and Environmental.
With offices nationwide and abroad, NV5 helps clients plan, design, build, test, certify, and operate projects that improve the communities where we live and work.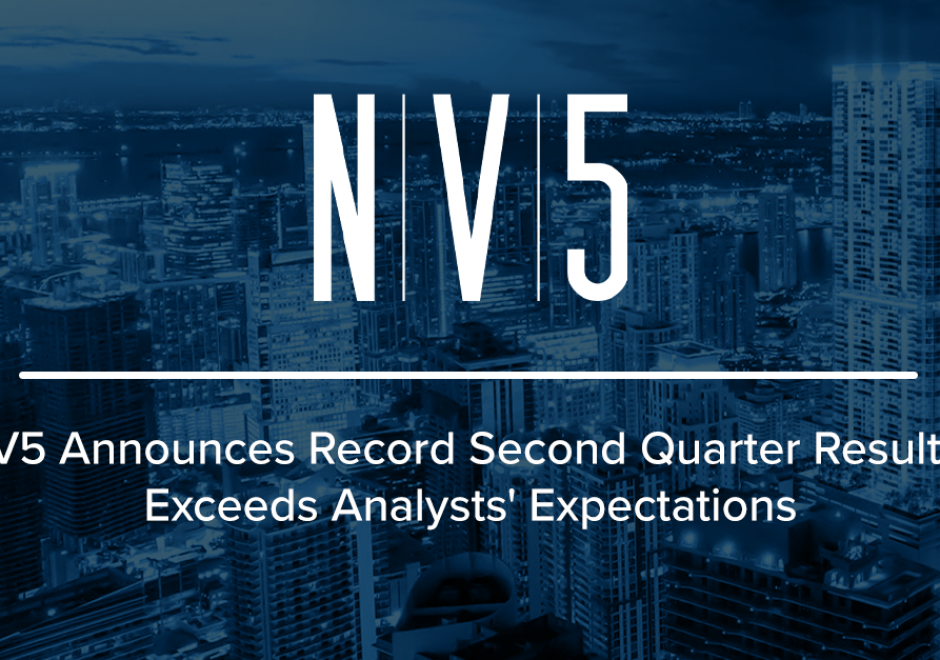 HOLLYWOOD, Aug. 05, 2020 (GLOBE NEWSWIRE) — NV5 Global, Inc. (Nasdaq: NVEE) ("NV5" or the "Company"), a provider of professional and technical engineering, geospatial,...
Read More