By: Angie Chiatello
NV5's environmental scientists are often asked, "What do bats have to do with transportation?" or "Why do departments of transportation care about bats?" The video "Saving the Virginia Big Eared Bats" by the Blue Ridge Conservancy answers these questions and more.
The engaging video explains a North Carolina Department of Transportation (NCDOT) road widening project that had the potential to disrupt a maternity roost of the endangered Virginia big-eared bat. Before NCDOT could implement the project around these very sensitive bats, though, the roost had to be located. Heather Wallace, NV5's North Carolina Environmental Group Manager, was an NCDOT employee at the time and coordinated the research project that led to the discovery of the roost.
This project is a great example of how NV5's environmental services can complement the work that our engineers, planners, designers, surveyors, and utility professionals perform. Take a few minutes to watch the video and learn how transportation projects can actually benefit endangered species!
Current Projects
NV5's Cary office is currently assisting NCDOT with research on two other bat species — Gray bats and Northern long-eared bats — and coordinating with the U.S. Fish & Wildlife Service and the North Carolina Wildlife Resources Commission to develop avoidance and minimization measures, along with conservation measures that benefit these species.
Where Do We Offer Bat-Related Services?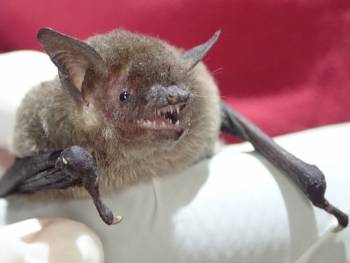 NV5's environmental scientists in North Carolina and Georgia can provide bat habitat assessments and acoustic surveys in all 50 states.
In addition, two of our environmental scientists have Federal Collection Permits for Endangered Species and can perform mist netting to perform presence/absence surveys, population monitoring, genetic analyses, and white-nose syndrome sampling in AL, AR, CT, DE, FL, GA, IL, IN, IO, KS, KY, LA, ME, MD, MA, MI, MN, MS, MO, MT, NE, NH, NJ, NY, NC, ND, OH, OK, PA, RI, SC, SD, TN, VT, VA, WV, WI, and WY. Species vary by state but include Indiana bats, Northern long-eared bats, Virginia big-eared bats, and Gray bats.
See NV5's Threatened/Endangered Species Assessment service webpage here. Share this information via email here.