Meet Our Newest EIT, Jim Homet!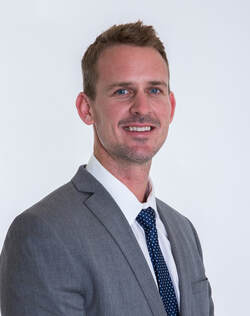 Jim Homet, a Staff Engineer in the Long Beach office, recently passed the FE (Fundamentals of Engineering) exam to become an Engineer-in-Training. This exam is the first step on the path to becoming a Professional Engineer.
Jim holds a Bachelor of Science in Environmental Science from U.C. Riverside. He started at NV5 in September of 2017 and earned his Master of Science from Cal State Fullerton in 2018. His work here involves sampling, monitoring, data analysis, and project coordination for groundwater and soil remediation projects and Phase II site assessments. He is experienced in groundwater sampling pursuant to low-flow and standard purge methodologies. Additionally, he has conducted research/records reviews and report writing in relation to Phase I site assessments, as well as dozens of hazardous waste tank assessment.
He has worked for a variety of municipal clients, including San Diego and Ventura counties. Other clients include the Los Angeles Unified School District (LAUSD), Waste Management, and Amgen Pharmaceuticals.
​
​In his free time, Jim enjoys just about any outdoor activity with his wife, Nadine, and baby girl, Brady. They especially enjoy camping along the Californian coast in their travel trailer.