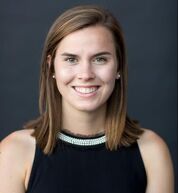 Grace McNamee is from the greater Atlanta area. She is currently utilizing CAD software to design figures for different clients at various job sites. She has been helping enter data into the SMARTs system and compiling data for reports for our Water Resources team. In one of her projects she was responsible for calculating maximum wave height in an evaporation pond. She enjoyed the problem-solving aspect of that project and was able to use the skills she has acquired in my engineering courses. Grace has also enjoyed going into the field with NV5 professionals. Her goal is excellent service to the NV5 team and our clients.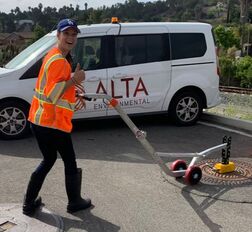 Shayna Weldon comes to us from San Luis Obispo where she is studying Civil and Environmental Engineering. She assisted the Water Resources team in the field to apply her growing knowledge of the California stormwater Industrial General Permit (IGP). She works hands on with the environmental compliance projects including groundwater contamination assessment, remediation, water sampling and monitoring. She worked with the EHS & Air Quality team by researching about Greenhouse Gas Emissions and the Airport Carbon Accreditation and our Site Assessment & Remediation team by creating layouts on CAD of asbestos and lead findings.
Grace and Shayna will be with us through the end of summer, at which point Grace will return to University of Notre Dame to finish her degree in Environmental Engineering and Shayna will start her third year at California Polytechnic State University San Luis Obispo.