"We're looking for people who are passionate about their careers." Dickerson Wright, CEO
Why NV5?
We are shaping the future. We are problem solvers. We are client champions. We are a team of talented professionals, engineers, and consultants. We are a team of individuals striving to change the future for our communities.
Who's shaping your future? At NV5, the possibilities are limitless. We challenge our staff with interesting assignments that provide them with the tools to thrive, professionally and otherwise. We are always interested in building on our strong team of talented professionals. If you're looking to advance your career while working with a diverse team of leaders, we invite you to submit your resume.
NV5 uses an online application process, which allows us to better track and search for candidates.
Click the opportunities link to view and apply for current job openings.
If you are a current NV5 employee and would like to view internal job opportunities, please click here.
"Delivering Solutions, Improving Lives"
Ellen | VP, Environment, Safety and Health | Richland, WA
"Working for NV5, it has given me the opportunity to learn from so many smart people; I am hoping I can "pay it forward" by mentoring and working with the younger generation."
Rey | Executive Vice President – Program Management | Dallas - Ft. Worth, Texas
"It is incredible to see what the advancement science and technology has achieved for the engineering industry. Over the last 20 years, we have witnessed a considerable evolution of diverse design techniques, use of materials, and integrated project delivery approach methods on engineering projects."
Jackson | Director of Landscape Architecture | New York, NY
"Having spent my entire professional career working in NYC it is also fun to walk with friends and family around the City and being able to point to outdoor public open spaces I've designed and say, "I did that."
Equal Opportunity Employer
NV5 provides equal employment opportunities (EEO) to all applicants for employment without regard to sex, sexual orientation or preference, gender, gender identity or expression, race, color, religion, national origin, amnesty, creed, citizenship status, ancestry, age, marital status, pregnancy, childbirth or related medical conditions, medical condition including genetic characteristics, mental and physical disability, veteran status or any other characteristic protected by applicable federal, state or local law, ordinance or regulation . NV5 complies with applicable state and local laws governing non-discrimination in employment in every location in which the company has facilities. This policy applies to all terms and conditions of employment, including, but not limited to, hiring, placement, promotion, termination, layoff, recall, transfer, leaves of absence, compensation, and training.
Notice to Third Party Agencies:
NV5 has an internal recruiting department. NV5 may periodically supplement that internal function with the assistance from temporary staffing agencies, placement services, and professional recruiters (collectively referred to herein as "Agency").
NV5 will not accept unsolicited resumes from any source other than directly from a candidate. Any unsolicited resumes sent to NV5, including unsolicited resumes sent to an NV5 mailing address, fax machine, or email address, directly to NV5 employees, or to NV5's resume database will be considered NV5's property. NV5 will not pay a fee for any placement resulting from the receipt of an unsolicited resume. NV5 will consider any unsolicited candidate resumes submitted by an Agency to have been referred by the Agency free of any charges or fees.
Agency must obtain advance written approval from NV5's HR Recruiting Department to submit resumes. This approval must be in the form of a valid fully executed contract for service to respond to a specific job opening. NV5 will not pay a fee to any Agency that does not have such agreement in place.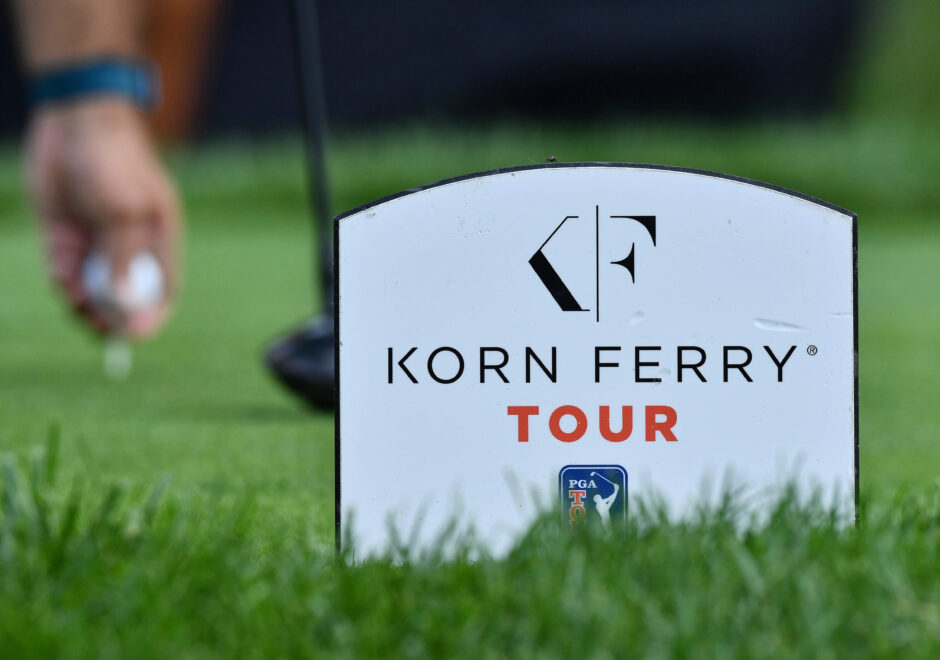 Today, the Korn Ferry Tour announced a partnership with NV5, a leading provider of compliance, technology, and engineering consulting solutions...
Read More