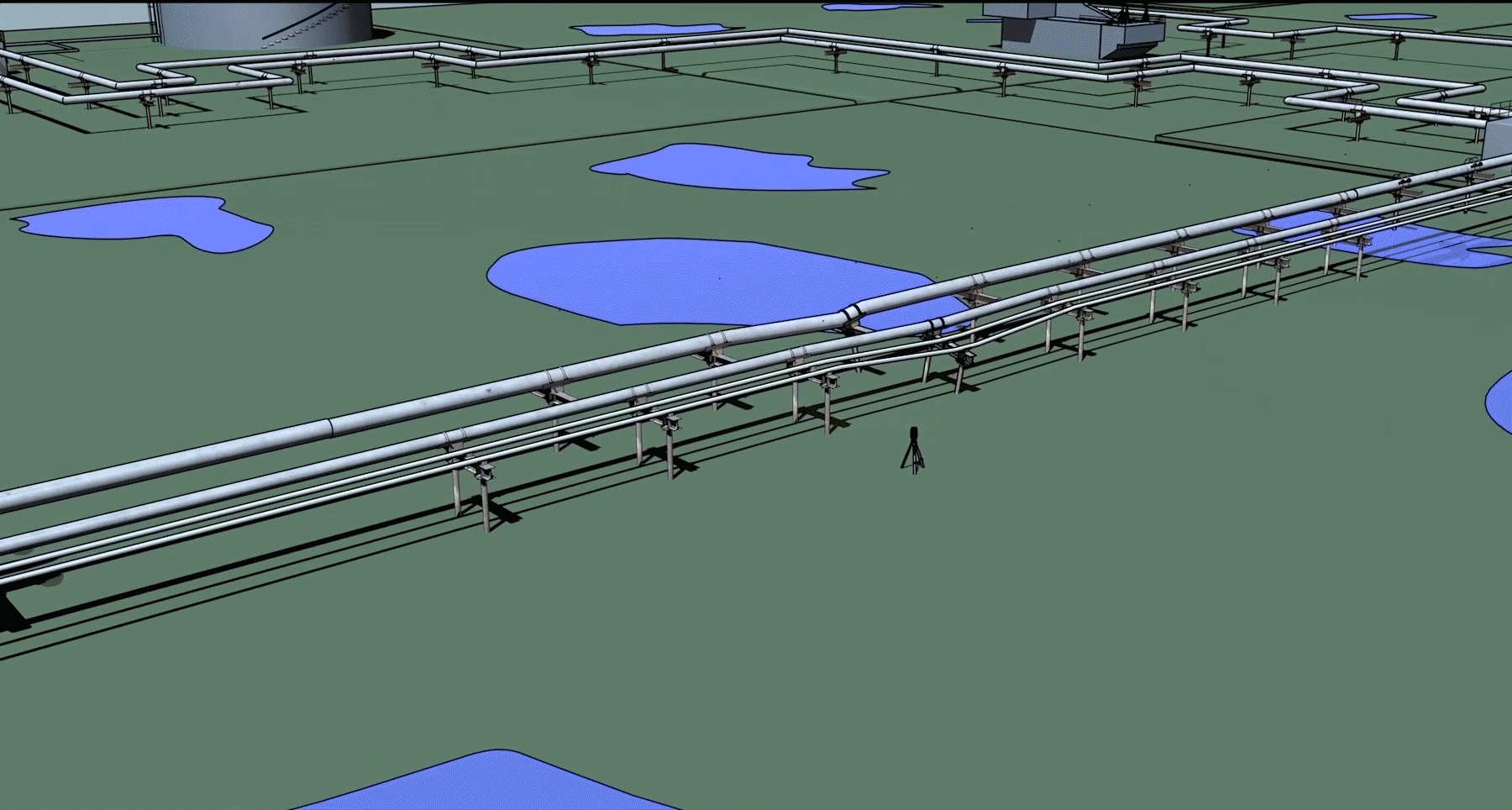 Geospatial solutions serving Oil & Gas industry via remote sensing technology
A Pipeline of Knowledge


Julie Stricker, for Alaska Business Magazine reports how lidar and remote sensing data and analysis help oil and gas companies understand topography in order to make informed management decisions
Data Driven Decisions
Read More
NV5 Geospatial's core offerings for the oil & gas industry are based upon a solid foundation of quality data. High resolution point clouds and orthoimagery delivered at or above client specifications populate land base information for our clients. In the last 2 years alone, NV5 Geospatial has collected orthoimagery and point cloud information for well over 40,000 pipeline corridor miles. Building upon the high volume of precise land base data, NV5 Geospatial is also able to provide many valuable analytic products that enhance the safe and reliable operation of oil and gas pipelines. Our analytic solutions include: Structure Classification, Vegetation Characterization, Encroachment Analysis, Terrain Hazard Analysis, Corridor Change Detection, Emergency Response Data Capture, Greenfield Survey, Above-ground Pipeline Integrity Analysis, Asset Road Access, and Environmental Evaluations.
Pipeline Integrity Analysis
Above-ground pipeline supports are subject to settlement and heave due to the yearly freeze and thaw cycle as well as water movements and other terrain failures. These movements can threaten the integrity of sensitive infrastructure. Pipelines are engineered with a tolerance for movement, however alignment and declination must be routinely inspected along the line in order to find areas of stress that are exceeding established tolerances.
NV5 Geospatial's solution utilizes high-density aerial lidar to map the pipelines and supports in detail. Precise pipeline elevation values at support structures are extracted from the point cloud and recorded in a geodatabase. This database is then analyzed to find areas of stress. NV5 Geospatial can integrate this analysis with existing asset information or utilize the newly collected data to create an updated inventory. Repeat surveys can be added to the geodatabase to monitor changes at specific structures over time, providing integrity managers a powerful planning tool.
Whether utilizing airborne lidar to identify lineaments, thermal IR to identify surface thermal anomalies, or hyperspectral technology for the characterization of surface geology and minerals, NV5 Geospatial's Geosciences team has expertise in applied remote sensing for oil & gas exploration.
Through a highly automated process, our team produces planimetric mapping directly from high resolution lidar points to support pre-construction design or siting analysis. The result is a cost-efficient alternative to ground intensive surveys, whether mapping dense urban areas or remote areas with challenging terrain.
NV5 Geospatial has extensive experience with environmental mapping and monitoring solutions such as surface mapping for erosion control, vegetation baselines and change detection as well as wetland delineation to support mitigation and impact studies. Our team also provides monitoring for methane leak detection and environmental disturbances along existing pipeline corridors.
HCA Identification and Class Location Analysis
3D buildings generated directly from lidar data, combined with orthoimagery, HD videography or oblique imagery are utilized in NV5 Geospatial's pipeline HCA and class location studies. Buildings along the pipeline ROW are attributed with parcel data, building use and size, then calculated along a sliding mile using our automated building count routine.
ROW Encroachment Detection
NV5 Geospatial provides unique solutions and visualization tools for ROW encroachment and change detection analysis. HD Videography paired with lidar analytics along a ROW allow a desktop walk of the pipeline corridor to identify priority areas before deploying field crews.