By Paul Dooley and Jim Montalbano
The Sextant Group recently became part of NV5 Engineering & Technology, resulting in many a good conversation with our new fellow engineers.
For example, what's to be gained when electrical engineers and IT systems designers collaborate rather than working separately? Senior Electrical Engineer James Montalbano LEED AP BD+C and Principal Consultant for Information Technologies Paul Dooley RCDD, CTS recently chatted about the coordination of their respective disciplines.
What do you see as the primary tangible benefiting the owner/stakeholder of the coordination of IT and power?
Paul: Space, and cost savings. Early coordination defines expectations between IT and electrical designers. This leads to rightsizing of circuits, panels, UPSs, generators…
Jim: …and fire protection, and HVAC. It's always our goal to have direct contact with the owner at the very beginning of the project to understand their requirements and to help them through the design process so the systems designed suite their needs. When coordination is done correctly, the result is no missed scope or duplication of scope between the IT and electrical drawings.
And what about the architect?
Paul: Again, space saving for the architect. Architects are always trying to fit a space program into a given footprint. There are design efficiencies that can be achieved through coordination that can reduce change orders and keep costs better under control. As Jim said, having one location, one drawing set for specific things can reduce errors. And anytime the design team is doing more coordination they are saving fees because RFIs can take hours out of everyone's day. And what's not to love about fewer change orders! [laugher]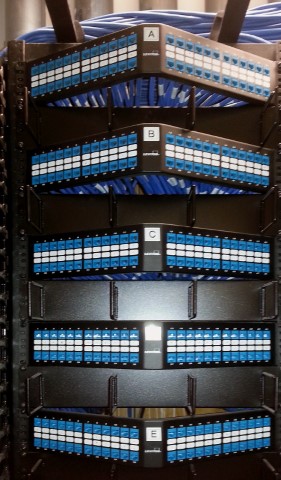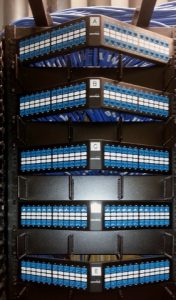 Jim: Indeed — the more we coordinate, the better the outcome. Proper coordination will result in the lighting within IT rooms being in the correct location to properly coordinate with the cable tray and equipment racks for example. Beyond just an electrical-IT coordination effort, it's also MEP/FP in general: Coordination is important for properly locating sprinkler heads, HVAC ducts and diffusers. Properly coordinating MEP/FP systems can avoid a lot of potential conflicts.
Paul: You could talk about one room, and 90% of what you cover applies to 10 other rooms. Room locations and sizes are very important, both IT and electrical. You don't want to end up with a room that is undersized or is located below a potential water source such as a restroom or janitor closet for example. It is important to discuss these considerations with the architect early in the project while the interior space layout is being developed so they don't need to go back and rework their layout just to accommodate adjustments to IT and electrical rooms.
What do the owner and architect gain by having both IT and power designed by a single firm?
Jim: The simple flow of information. The architect and owner only need to go to one engineering firm, which results in faster and more efficient communication. Each group within the company knows exactly what coordination information the other group needs. There is less chance of missed coordination with one company handling all engineering efforts.
From an IT-design perspective, Paul, what's better about being part of a larger organization?
Paul: Previously, we've never had power design in-house. Now being part of NV5 and working with our own engineers, it's a bonus for both us and the client. This offers a direct line of communication between the two groups, MEP and IT.
Any particular challenges you face?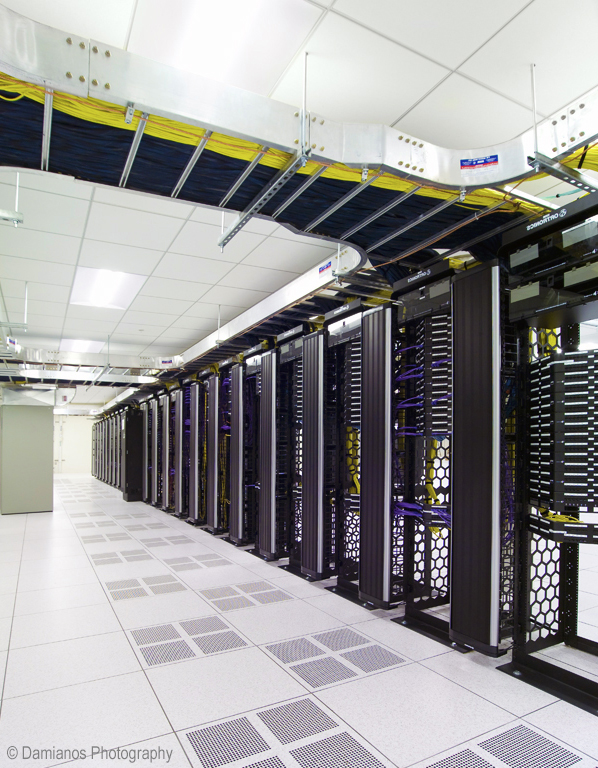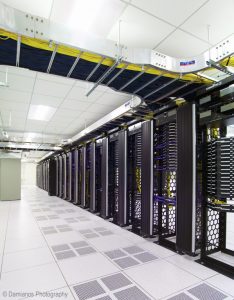 Paul: Power and heat loads for a rack — getting information from the owner on equipment. Most of the time we're designing around a conceptual network plan that's going into a telecom room rack. We can plan for six 1-RU, 48-port switches in a rack with all the patch panels and can plan for common Cisco 3860 switch with dual 1,100-watt power supplies. We can easily say 6.6kW per rack at nameplate – without any de-rating.
Jim: Agreed, receiving accurate equipment loads and power requirements is typically a challenge. Having accurate rack loads is very important in order to properly size the electrical distribution system from the switchgear, generators and UPS right down to the receptacles serving the equipment.
What items are most important to coordinate between IT and power?
Jim: Here are my "Top 10" (well actually, 15):
Equipment power requirements
Convenience receptacles
Floor box requirements
NEMA configurations of receptacles
UPS requirements
Generator requirements
Rack PDUs
Cable tray
Grounding requirements
IT loads
Conduit and sleeve pathways
IT drops required for lighting, power and fire alarm scope
Back boxes
Rack layout for power drops, fire alarm devices and lighting locations
IT and electrical room locations
And the pressure to find additional ways to save money and/or reduce change orders?
Jim: Prior to Sextant Group becoming part of NV5, one of the things we had been discussing (and successfully doing on certain projects) is to not duplicate onto the electrical drawings any of the AV, telecom, and security infrastructure already shown on the low voltage drawings. Low voltage back boxes and conduit for example would only be included on the low voltage drawings, but all power required would of course be shown on the electrical drawings. We have notes on the electrical drawings and specifications for the electrical contractor to refer to the low voltage drawings for this information, so all infrastructure is properly bid and later installed.
Paul: To be honest, I can't recall a project in our market where the electrical engineer picked up any of our infrastructure besides the power requirements.
Jim: That's good to know, Paul, because some project managers and principals are afraid it's too risky to not show it all on the electrical drawings. Having one location and one drawing set for specific things most definitely saves money and reduces change orders.
Paul: The way we've structured our drawing set, we create a version specifically for the Division 26 electrical contractor with technology infrastructures floor plans, reflected ceiling plans (RCPs), low voltage back boxes, floor boxes, conduit information, and technical power requirements. Then we have a completely different set that goes to Division 27 for cable requirements, but both drawing sets are coordinated live within the same model.
Featured images, top to bottom: Confidential Client, Salt River Pima Maricopa Indian Community Data Center, IBM Boston, Veterans Administration Medical Center Ann Arbor. Above, Colorado College Tutt Library Commons, photo (c) Steve Lerum Photography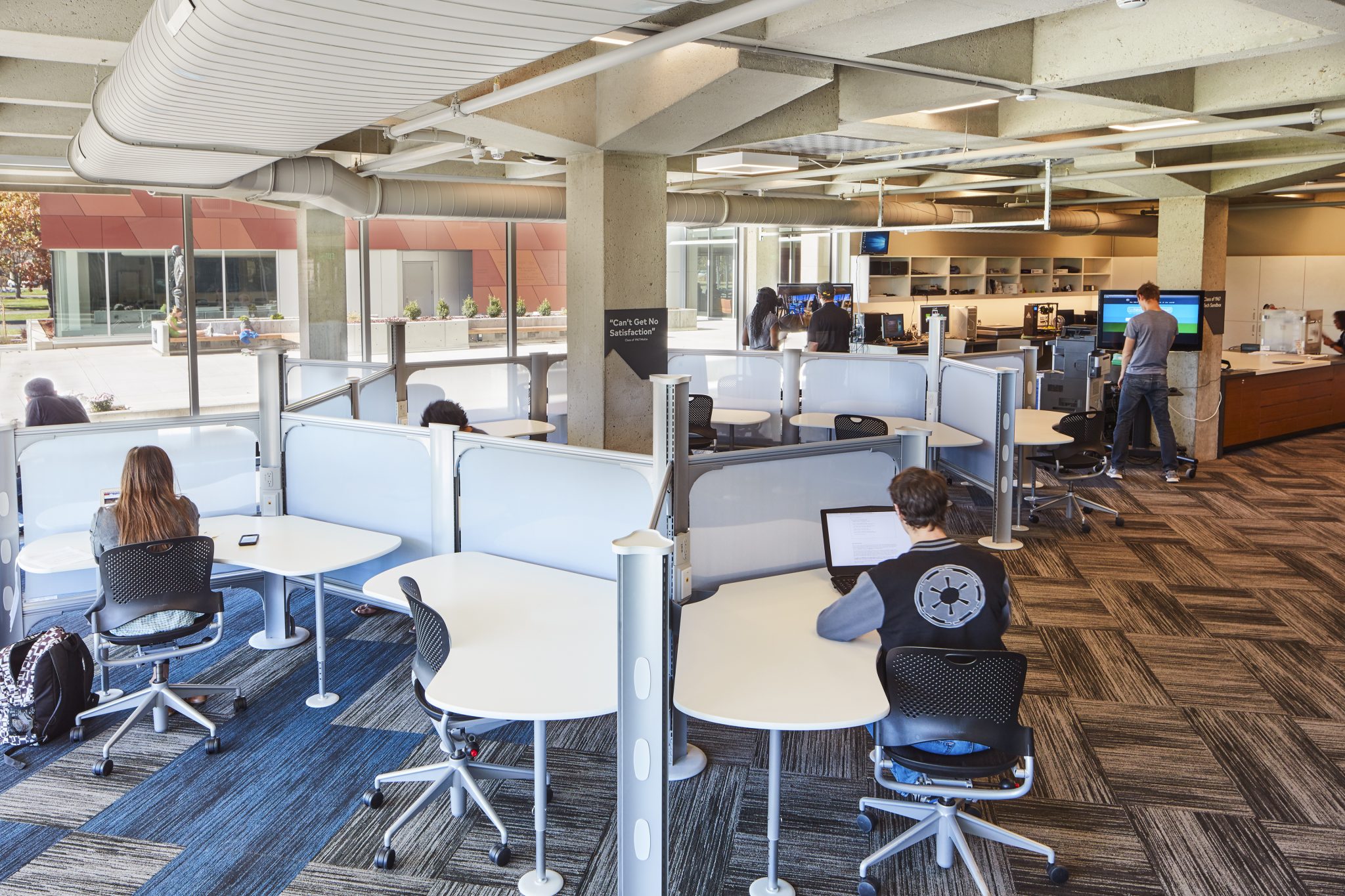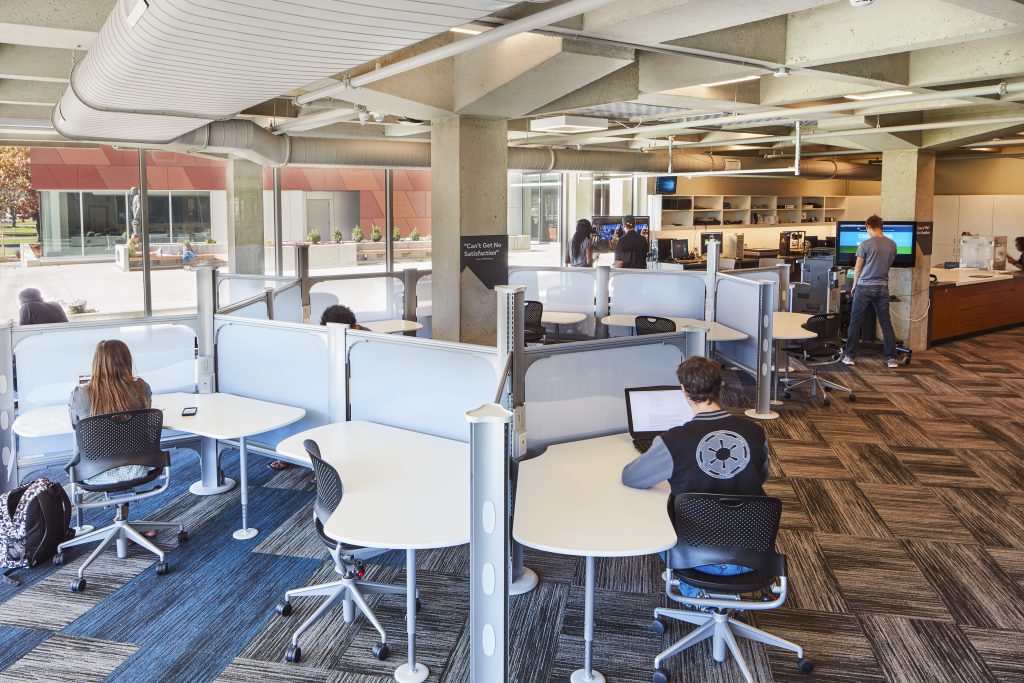 ABOUT THE AUTHORS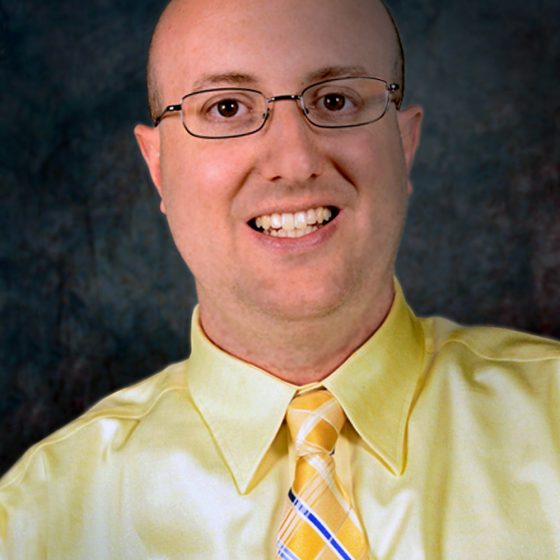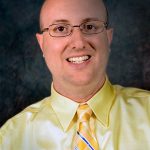 James Montalbano LEED AP BD+C is Senior Electrical Engineer for NV5 Engineering and Technology (formerly RDK Engineers) in Boston MA.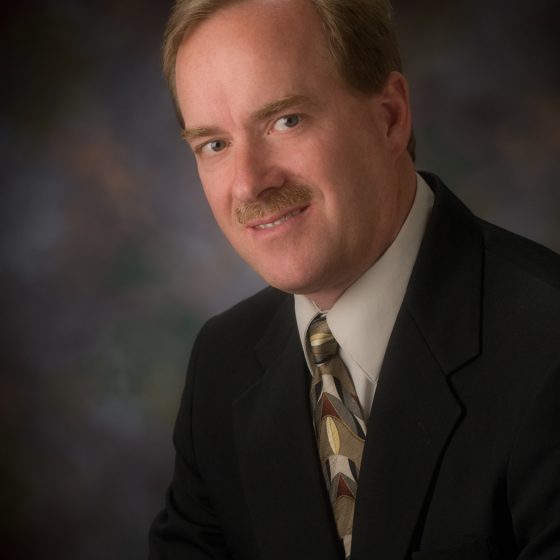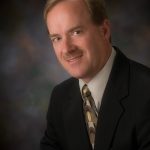 Paul Dooley RCDD, CTS is Information Technologies Principal Consultant for Sextant Group / NV5 Engineering and Technology in Pittsburgh PA.
What has been your experience with coordinating IT and power? Reach out to Jim and Paul at the form below.