For the third consecutive year, Quantum Spatial has hosted Ms. Caroline Coholan's 3rd grade class, from Llewellyn Elementary School at the Portland office to celebrate National GIS Day. The class of 24 students participated in hands-on activities, learning concepts pertaining to aerial photography, bare-earth elevation models, and contour mapping. The day began with presentations by Quantum Spatial's Annie Trambley and Zach Powers as they described the principles of remote sensing and how our analytics help utility companies maintain aging infrastructure. Before breaking into small groups, Baqar Rizvi and Seth Hill demonstrated our autonomous remote sensing platform- a.k.a. the robot! The students constructed terrain models, matched aerial photos with LiDAR images, and created topographic features in our interactive sandbox, before concluding the day with a pizza party!
Annie reveals the secrets of how LiDAR works.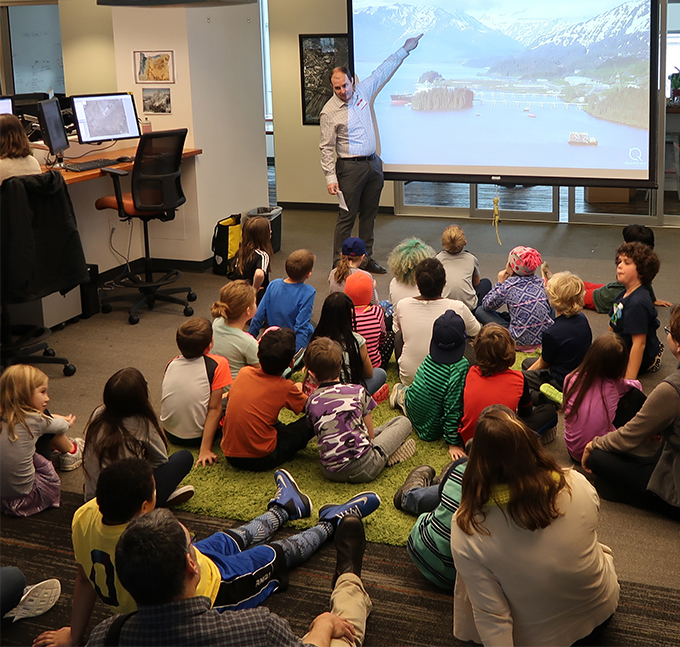 Zach asks, "Where in the world is this?"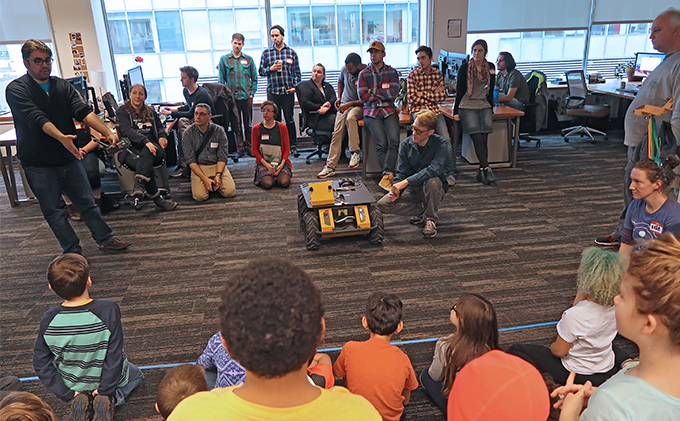 Baqar and Seth share their knowledge during Q&A, remote sensing robot edition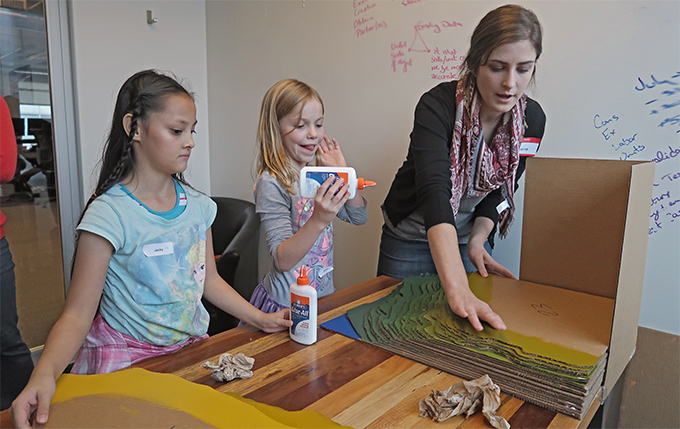 Students work to piece together the terrain model, learning the fundamentals of topography.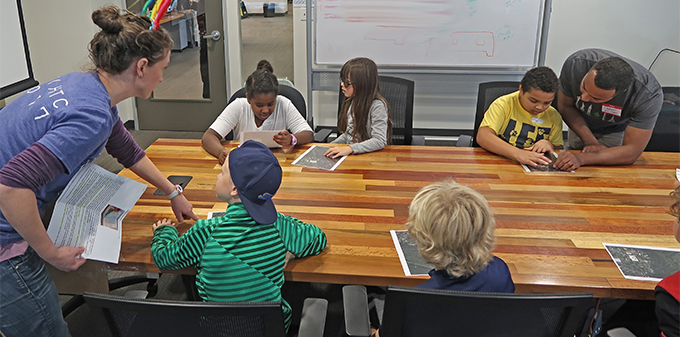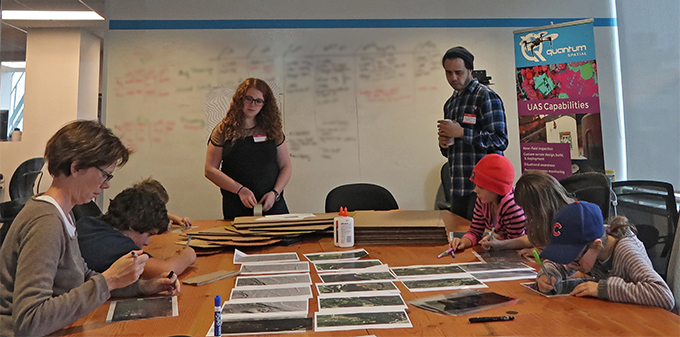 It's all in the details, as students gain an understanding of surface models, data layers, and aerial imagery.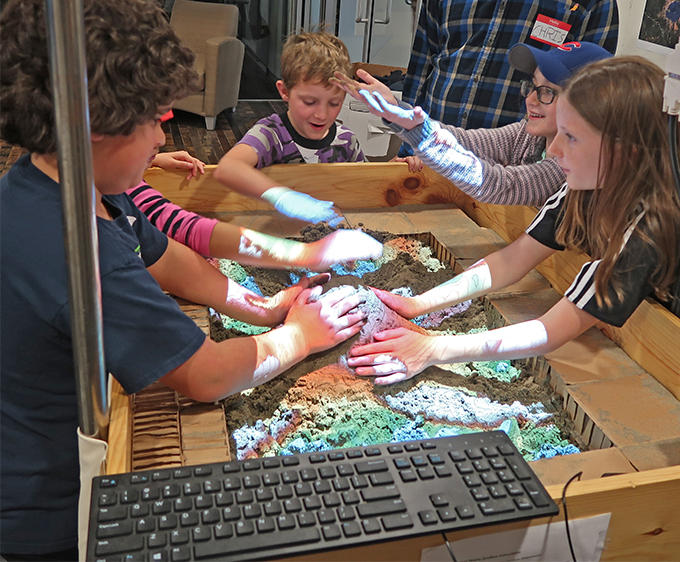 The interactive sandbox is a fun way to grasp the principles of elevation and erosion.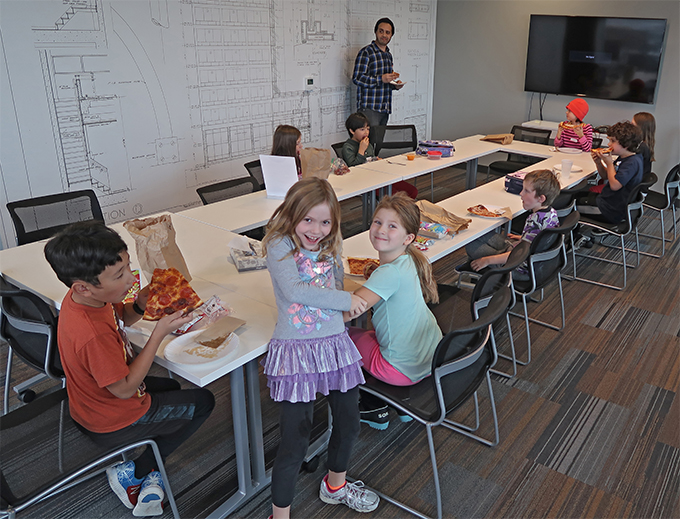 Pizza!