March 13th marks the 80th anniversary of Amelia's first attempt to circumvent the world. While much focus is put on what may or may not have happened on her fateful last flight, many often overlook what she accomplished as an aviation pioneer and early feminist. During her almost 40 years, Amelia became the first female aviator to fly solo across the Atlantic Ocean, an accomplishment that garnered her a U.S. Distinguished Flying Cross. She also set many other aviation records, wrote best-selling books about her flying experiences, and played an important role in creation of The Ninety-Nines, an international organization formed in 1929 that, to this day, continues to provide professional support to women pilots.
Amelia took special pride in mentoring and providing career counseling to women students while she was an aeronautical engineering advisor at Purdue University. She was politically active, as a member of the National Woman's Party and an early supporter of the Equal Rights Amendment.
In my blog last week, I shared how Quantum Spatial has amassed a vast historical photo archive, which originated from a collection of images taken by iconic photographer Clyde Sunderland, dating back to 1922. Clyde, through his connections to the Oakland (California) Airport, captured many historical moments and prominent aviation figures, including Amelia.
Clyde's photos of Amelia offer a unique window into her life as a female aviator and aviation pioneer. Take a look at some of those in our collection: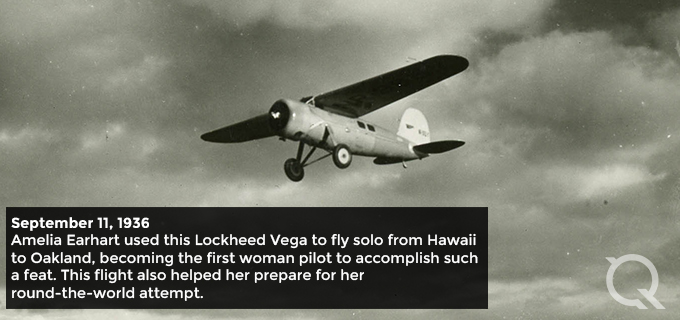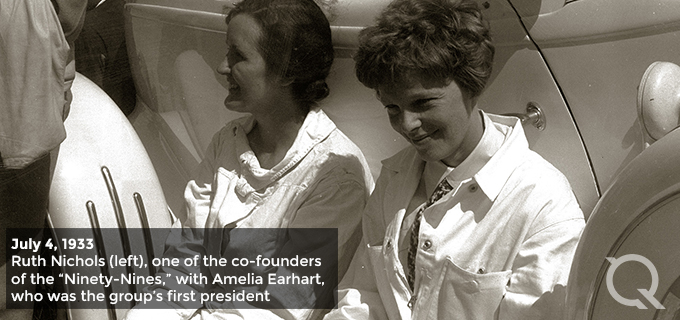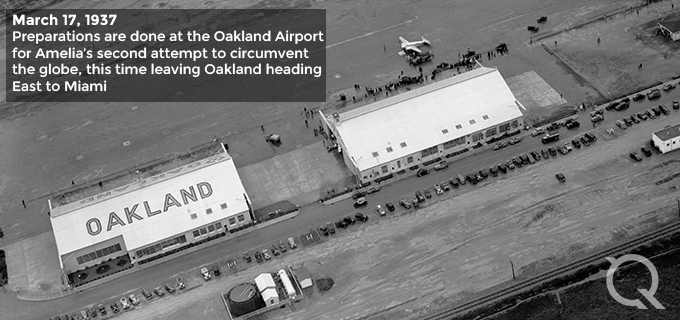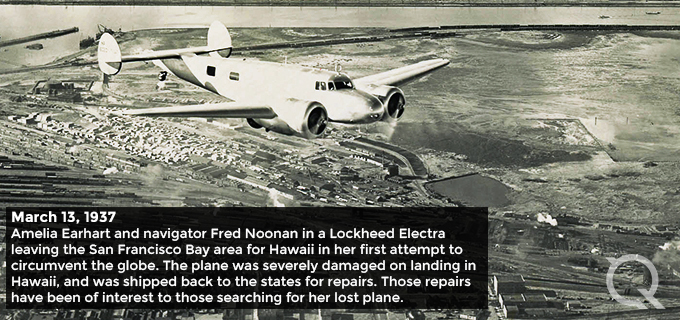 These images are just a sample of the more than 28 Amelia Earhart photos the Quantum Spatial collection. There also are photos of many other historical moments in aviation, including ones Clyde took of the Pan American Exposition on Treasure Island, and aviators Charles Lindbergh and Howard Hughes, as well as marketing shots for Pan American airlines, featuring images of the company's Clipper planes flying above San Francisco.
I invite you to learn more about our archive, and if you're interested in acquiring images for publication or your personal collection, complete our Archive Inquiry form and let us know what photos you're seeking.
Additionally, browse our newly launched Image Catalog. It takes some time to upload a collection of 6 million photos, so check back frequently because we continually update with more images. We look forward to being able to share these unique resources and to assist with your geospatial needs.
Written by David Ruiz, Quantum Spatial Imagery Analyst / Data Archivist.