Once again, Ms. Caroline Coholan's 3rd grade class from Llewellyn Elementary School  visited Quantum Spatial's Portland office to celebrate National GIS day.  Following an engaging presentation on the basic concepts of remote sensing by Annie Trambley and Zach Powers, Baqar Rizvi provided a live demonstration of our remote sensing robot, much to the delight of the students.  Throughout the entire presentation, the class was thoughtful and inquisitive;  as one student asked why our robot didn't have arms, another answered it might be to reduce the robot's center of gravity. Another student explained how remote sensing can improve safety and save money.   In small groups, the students rotated through several hands-on activities designed to introduce concepts pertaining to aerial photography, bare-earth elevation models, and contour mapping.  The day wrapped with a pizza party, Dan Logan's customized Lego models of remote sensors, and a surprise visit from Unipiper Santa!
What is LiDAR?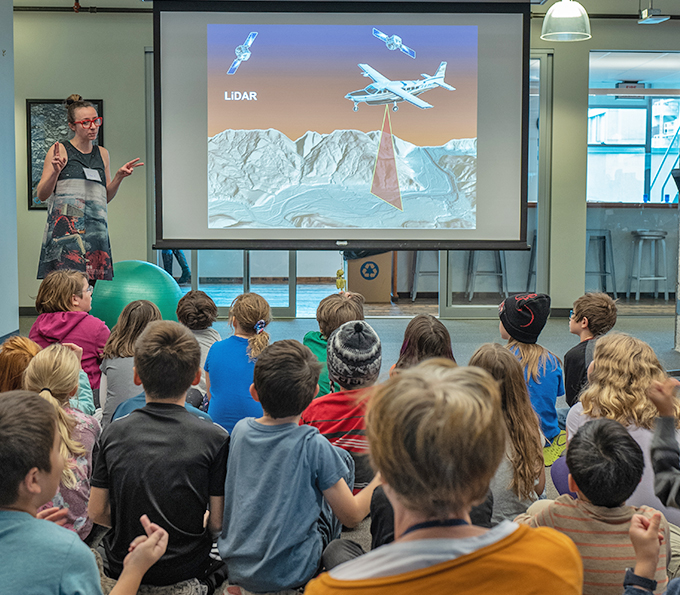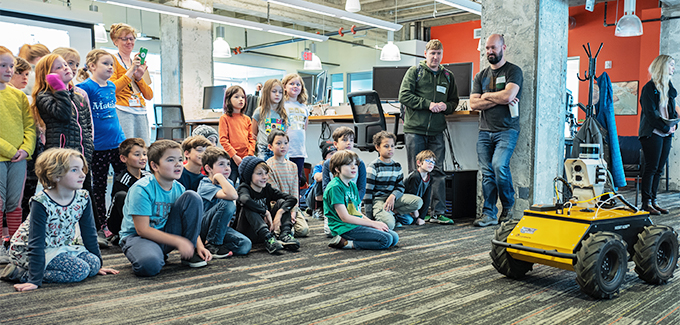 The Sandbox of Elevation and Erosion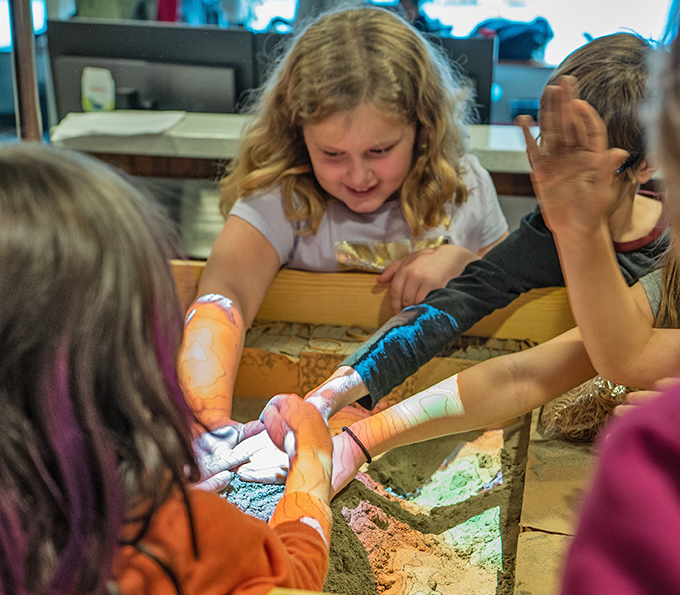 Working with contours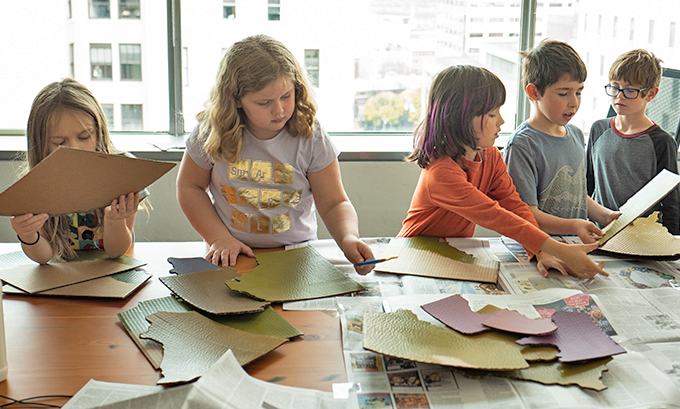 Putting on the finishing touches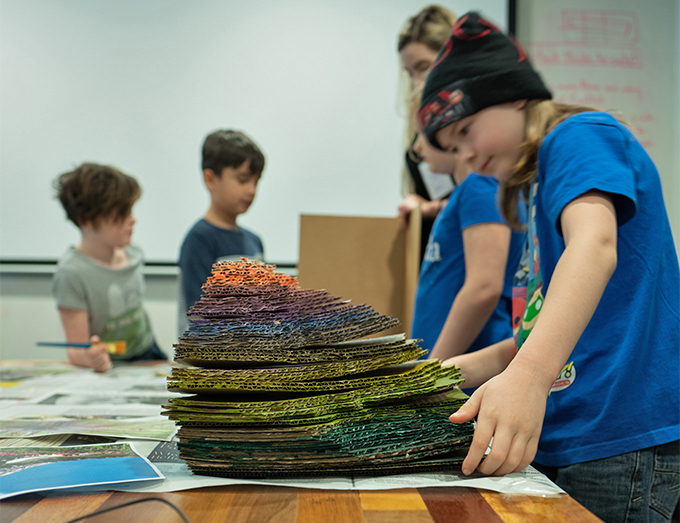 Pizza!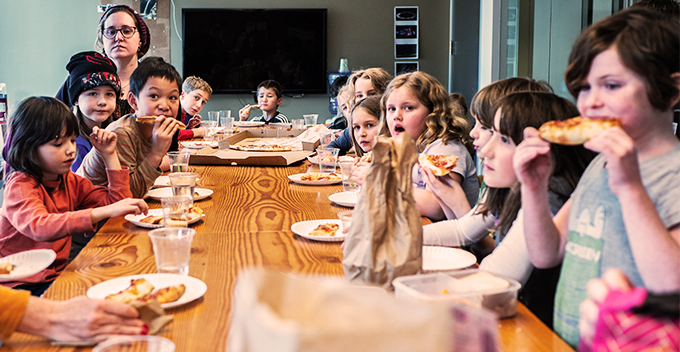 Lego models of remote sensing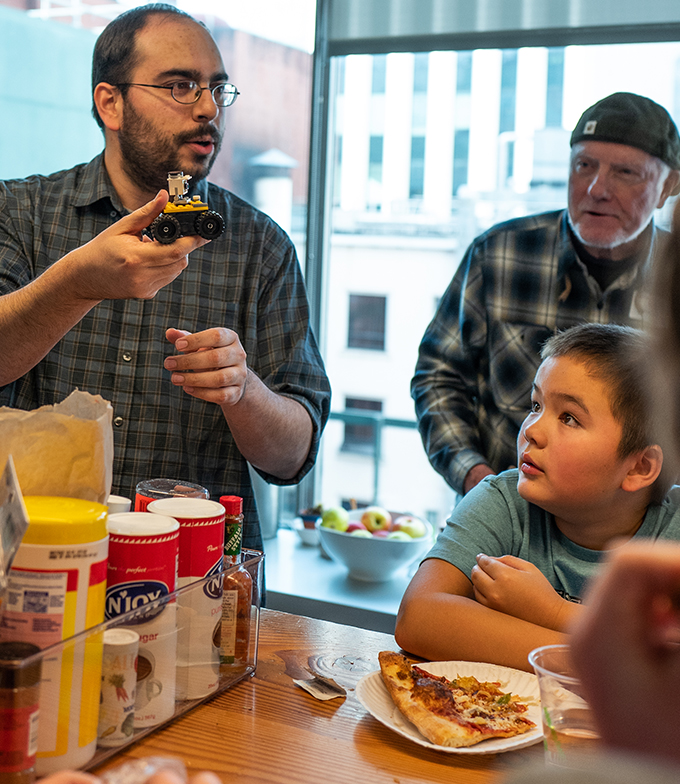 Unipiper Santa!