Monitoring Based Commissioning (MBCx) is a data-driven energy efficiency solution that combines ongoing building system monitoring with standard retro-commissioning (RCx) practices to provide substantial and persistent energy savings.
MBCx helps to maintain and continuously improve building performance over time. NV5's standard MBCx program can typically reduce building energy waste between 10-30%, improve occupant comfort, make the facilities team proactive vs. reactive, improve building resiliency, and extend mechanical equipment life by identifying and implementing low-cost operational improvements.
Enalytics™ is the NV5 MBCx solution. Enalytics™ extracts the existing building management system (BMS/BAS) information and analyzes system performance to ensure optimal facility operation. When equipment violates any of NV5's custom-developed rules, an issue is created in our online platform, addressed by our team of engineers and flagged for action by the site's engineering department. Thereby enhancing savings by maintaining low cost.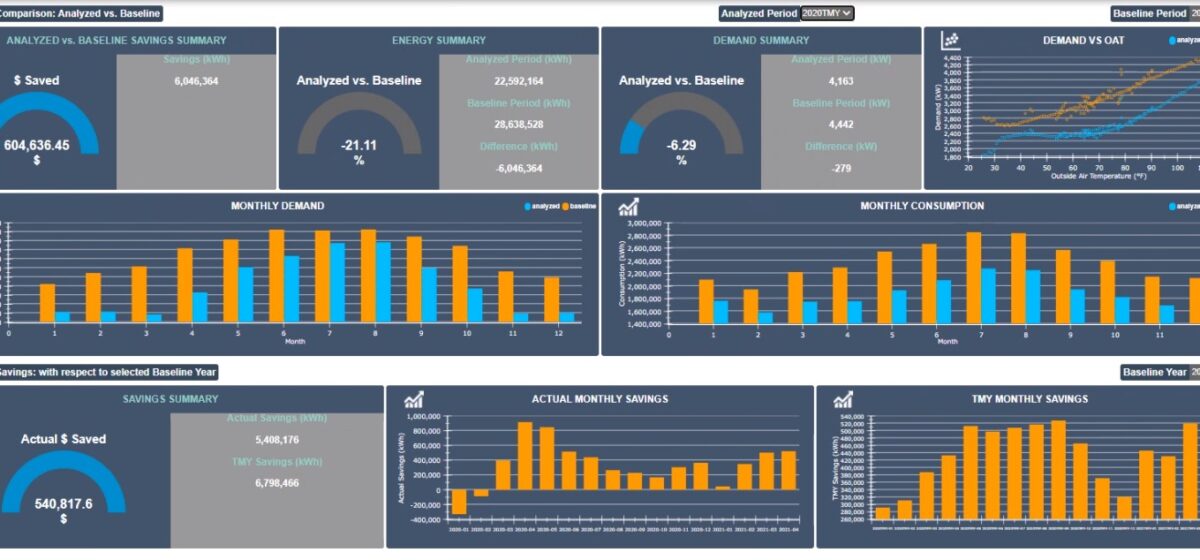 The solution collects real-time data from smart sensors, IoT devices, and building systems. Big data is converted, mapped, tagged, assured, and stored in a common database where cross-disciplinary analytics are applied. The engine combines data science and engineering practices to reveal enhancement opportunities not only across different equipment and systems but also to management and operation.
Enalytics™ leverages data coverage and depth to pivot productivity by revealing invisible issues to site operators, and it empowers users with the controllability of their assets. Our engineers work closely with our client's facility management team to provide real solutions for unseen problems.