Per- and polyfluoroalkyl substances (PFAS) are found ubiquitously in our environment. Known to be harmful to human health, they bioaccumulate, are persistent in the environment, and have low advisory levels in drinking water. Certain PFAS can accumulate and stay in the human body for long periods of time and studies have shown increased cholesterol levels in exposed humans with additional findings related to low infant birth weights and effects on the immune system. Exposure to these compounds is most commonly found in contaminated water and soil. PFAS groundwater and soil contamination occurs from industrial manufacturing, fire suppression uses associated with firefighting foam (AFFF), and many other industrial uses.
Exposure through drinking water is a significant concern as the transport of PFAS in groundwater represents a potential source of contamination to drinking water wells, lakes and rivers. Over the past several years, U.S. EPA and several state agencies have issued orders to investigate and sample for PFAS to identify sources at bulk fuel storage terminals, refineries, airports, landfills, fire-fighting areas, chrome plating operations, wastewater treatment and other facilities.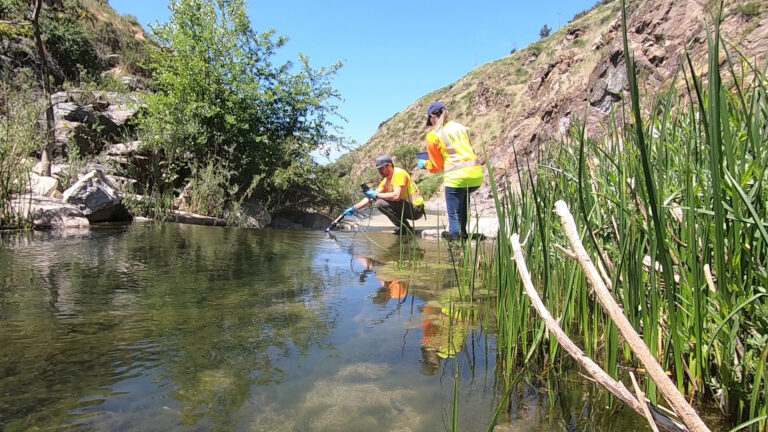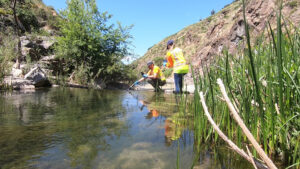 NV5 is constantly monitoring national and state regulations to provide current information to our clients. The extremely low levels proposed for action make it critical that sample collection and analysis techniques do not cause contamination and therefore false positives. As part of the evolving work to address PFAS in our environment, NV5 is actively supporting clients to address these concerns.
NV5 PROFESSIONAL SERVICES
Let NV5's knowledge and experience with the science, regulations and detection limits associated with PFAS guide your pursuit of safety and compliance.
NV5 ENVIRONMENTAL SERVICES
NV5's team of Project Managers, Geologists, Chemists and Technicians are experienced professionals who know the challenges and regulations associated with PFAS as they relate to businesses, environmental assessments, laboratories and the public.
NV5 FIELD & LAB QUALITY ASSURANCE SERVICES
Sampling for PFAS without contaminating the samples requires special skill and training. NV5's chemists are trained in evaluation of laboratories performing PFAS testing. We have certified assessors who audit laboratories for Department of Defense (DOD) sampling and analysis of PFAS.