by Ed "Duke" Dukstein CTS-D
Many of the recent and current MedSIM design projects that have engaged Sextant Group / NV5 Engineering & Technology have included in the program at least one virtual reality room. When we ask owners what it is that they want to do in these rooms, the answer has almost always been, "We don't know — but we do know we need one!"
So I headed to this year's International Meeting on Simulation in Healthcare (IMSH) conference focused on "XR," the over-arching category that includes Augmented Reality (AR), Mixed Reality (MR), and Virtual Reality (VR) — and the conference was not disappointing. There was clearly a noticeable uptick in companies offering some form of XR, and there were more classes offered that covered how to introduce/integrate/utilize XR into the simulation center.
Previous XR exhibits at IMSH didn't seem quite ready for primetime yet. Yes, there were a few entries in the "Serious Games and SimVentors Showcase," the event created to showcase new startups and their ground-breaking or intriguing products, but no real viable companies with usable product. While there generally were single player games, content was not plentiful, and many were screen-based, not using goggles or glasses.
However, with recent advances of real VR experiences in the gaming industry, it was only a matter of time before the technology and the content creation capabilities made it into the medical simulation arena. This year many companies that had once been in the showcase were now on the exhibitor floor showing real product, with content and/or ways to create content easily.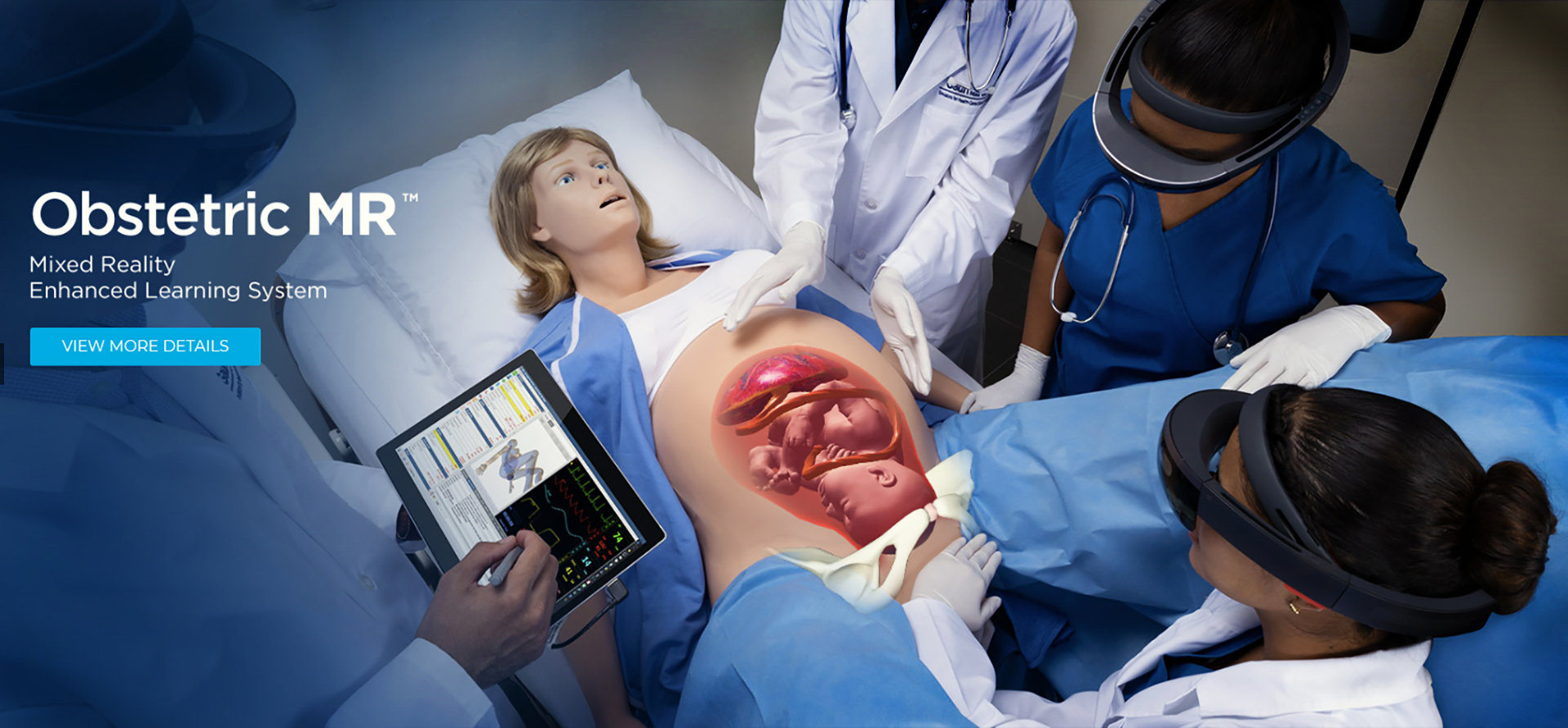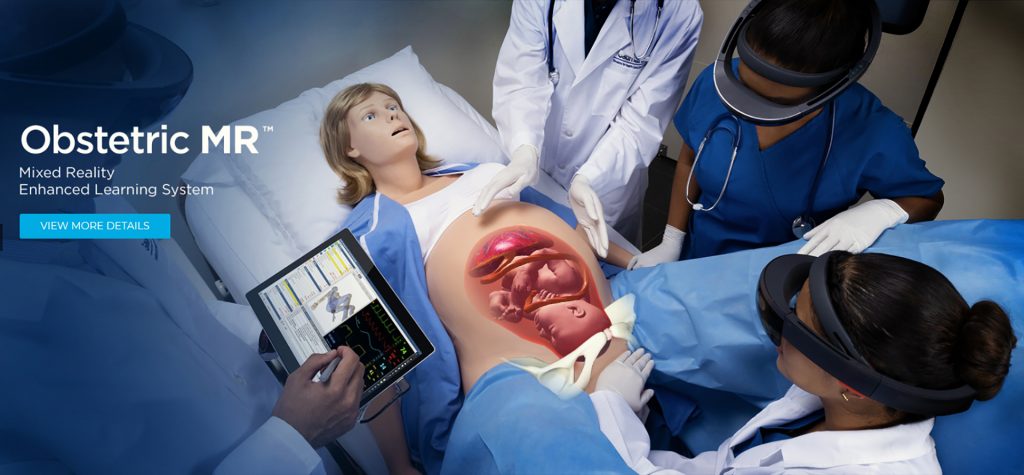 Improved realism was everywhere, from simple tablet or smartphone-based AR apps that overlaid informational content onto real world (RW) images viewed through the device's camera, to the HoloLens-based MR programs that super imposed 3D imagery into the real world, to fully-immersive VR programs that now had multiplayer capabilities. Like being able to see your own hands in VR, environmental awareness could keep you from walking into real world ("RW") obstacles and allow you to set room boundaries.
References to the movie "Ready Player One" were more than fantasies – it's where the developers see things headed. Scenes are getting much better, more real. The recognition of obstacles and interaction items in the real world (and presented in the virtual world) is now allowing limited tactile interactions. And while still not on the level of force feedback, at least now there's confirmation of touching something.  The gaming industry is already using some of these haptic technologies, and as they improve, look for force feedback to be utilized in a much more convincing manner.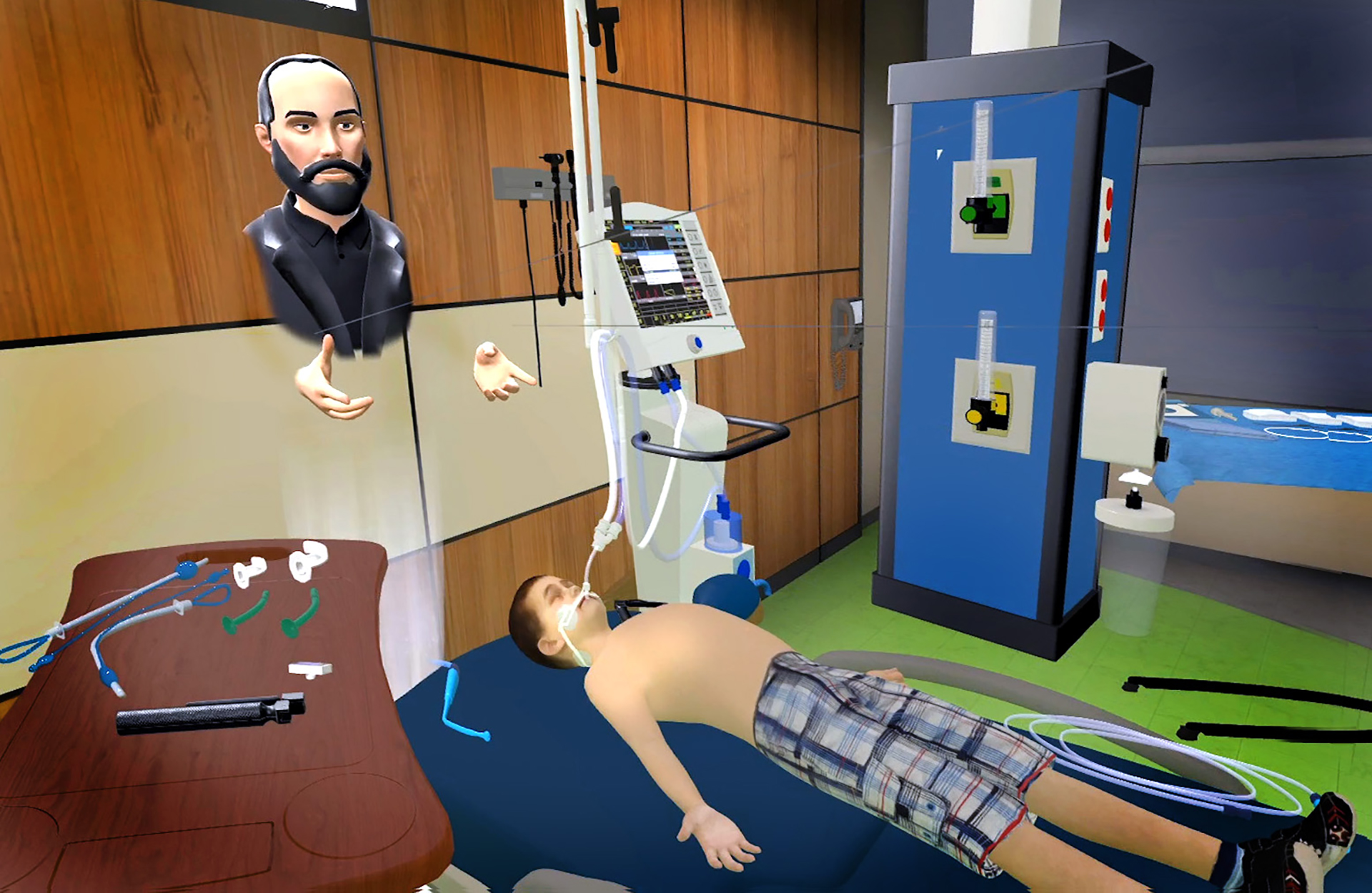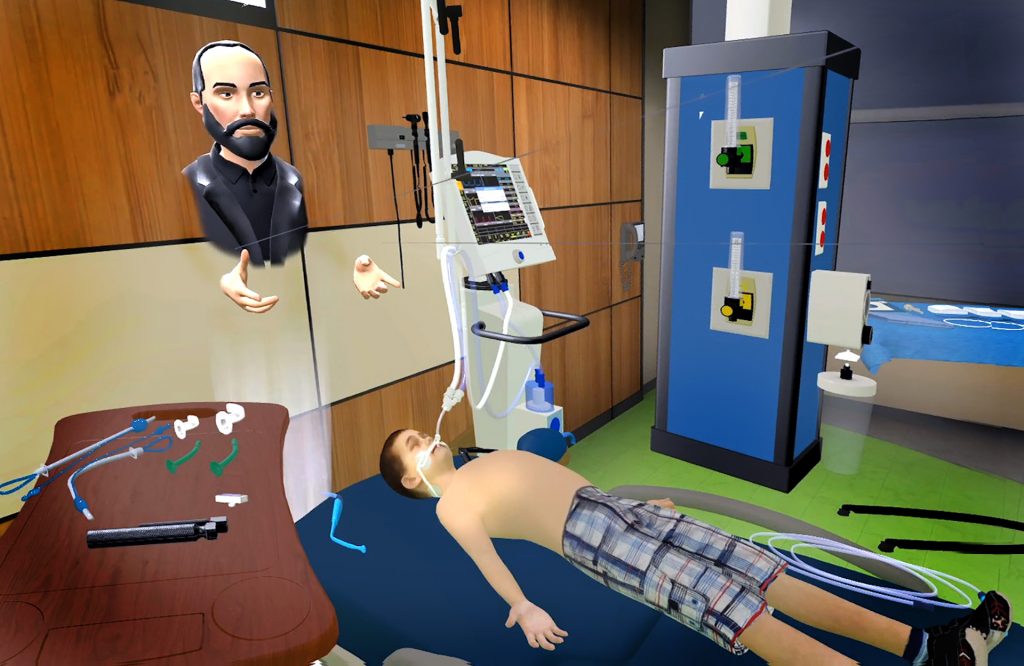 Without a doubt, XR is making its way into medical education as a real instruction and lab tool. And while XR tech in a real haptic experience still isn't a replacement for High Fidelity Manikins or simulated patient actors, XR is making exciting progress as a compliment or supplement to these more expensive methods. Companies showing product beyond just task trainers or surgical trainers include CAE Healthcare, Gaumard, SimX, Oxford Medical Simulation, Acadicus, and Enduvo.
Over the next few years, expect things to get very interesting!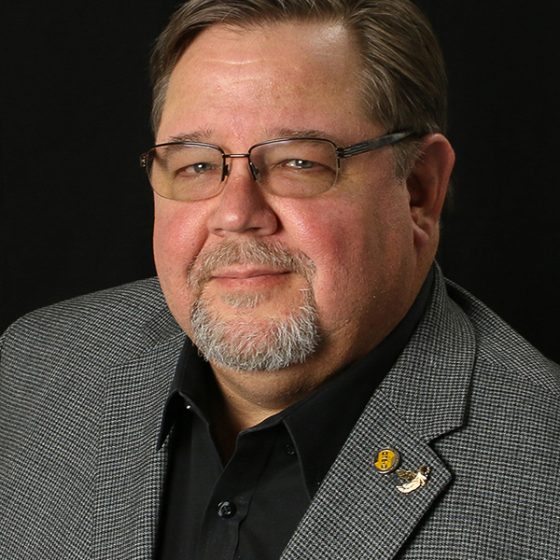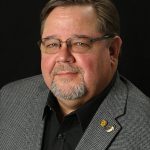 Author Ed "Duke" Dukstein has been immersed in the world of medical simulation for over 15 years. Perhaps one of the industry's best designers of MedSim and related systems, both manikin and actor-based, Duke is also intimately familiar with the medical and technical language used by doctors, nurses and administrators to describe their unique needs and goals. Connect with him at 412.323.8580 x103.