How Will You Secure Your Share of $158.5 Billion in Funding?
Most school districts have used Federal CARES and/or ESSER funds over the past year for many different things to help deal with the pandemic such as testing, additional technology, modified equipment, modifying classrooms, and other school areas to meet social distancing requirements.
The COVID-19 stimulus packages set aside $158.5 Billion for K-12 schools to assist with
COVID-19 related upgrades. This money is being funneled through each state's Department of Education. Additional funding may be available to support these initiatives
on a state-by-state basis.
NV5 knows how to help your district secure this funding.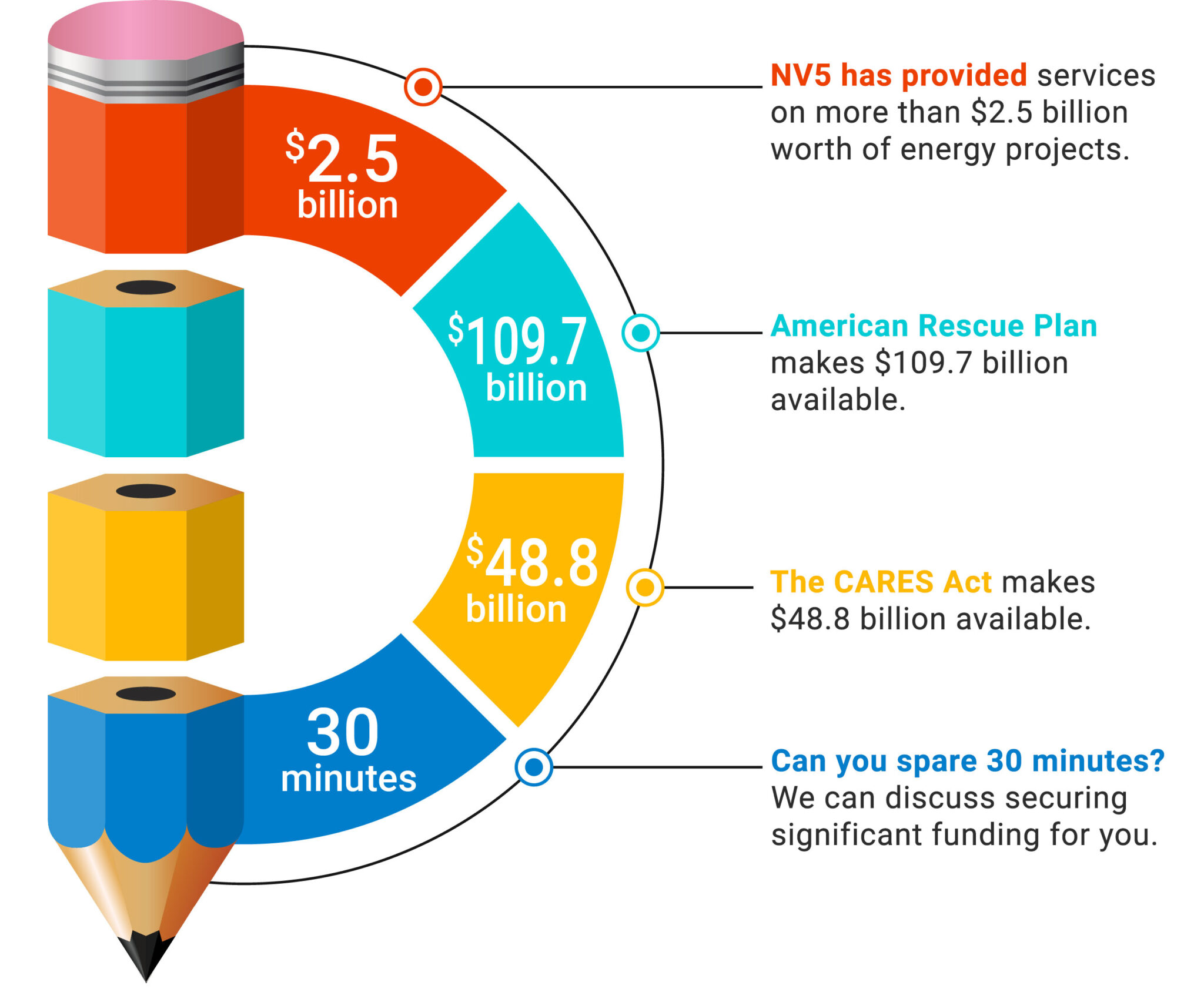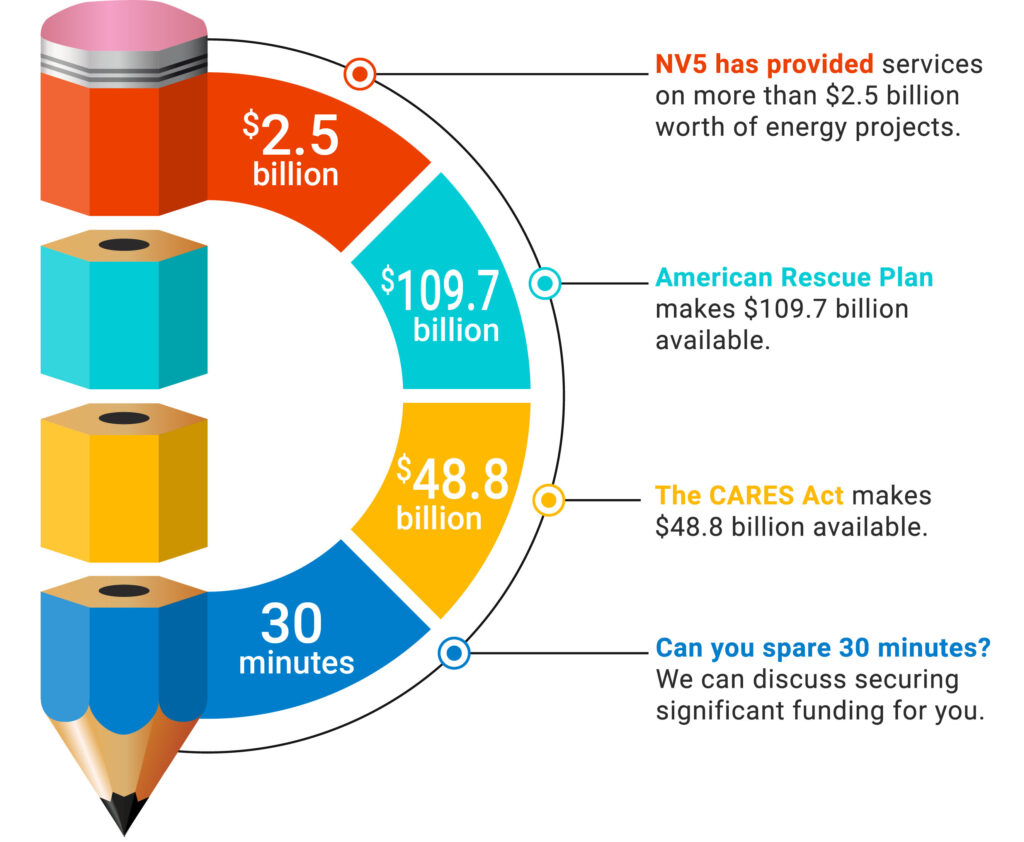 Email Us at SchoolFunding@NV5.com for More Information

NV5 can help you
Secure funding
Plan, manage, design, and oversee projects
Ways to use the funds
Verification of environmental health and safety
COVID-19 compliance measures
Indoor air quality health checks and outside air compliance verification
Controls system review/upgrade
Ventilation and filtration systems design
COVID-19 risk assessment
Energy smart report card
Client Testimonial
Our work with NV5 was instrumental in helping Kennewick School District move forward with reopening schools for in-person learning. NV5 assessed our readiness to have staff and students on campus for in-person learning and assessed our implementation of all of the necessary safety protocols and procedures. Their help and expertise provided us the assurance that our schools can safely operate and that we are providing safe working and learning environments for our staff and students.
–Dr. Traci Pierce, Superintendent
Kennewick School District, Washington