Gaps in VM Analysis Causing Major Issues
Don't overlook these 3 areas 
We have specific solutions that assess risk to jumper wires, tower cages, and substations; these analyses can be performed on new or existing hi-res lidar datasets.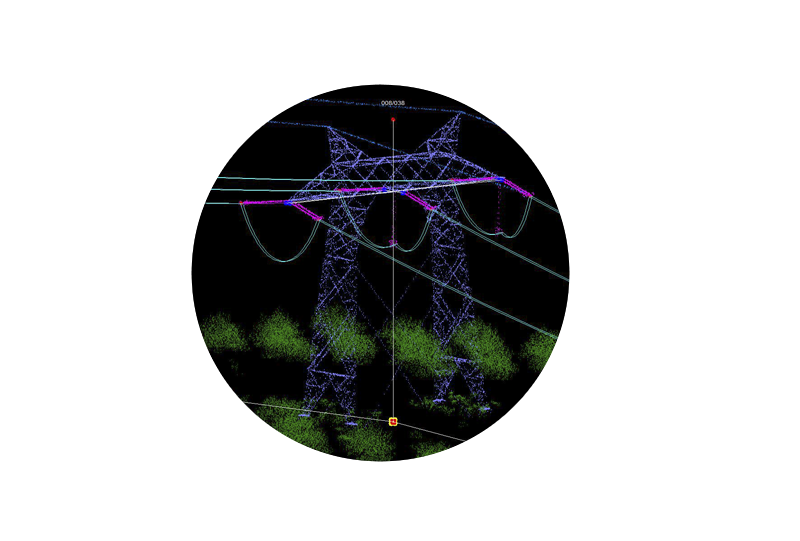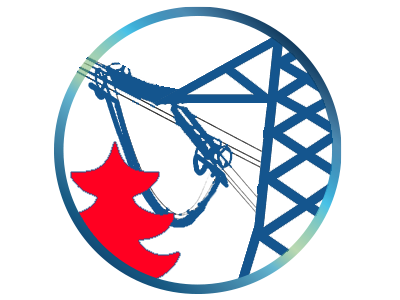 Jumper wires as well as other auxiliary wires such as vertical conductors are often omitted from VM analysis, leaving vulnerable assets unassessed and creating the possible of system failure. We perform specific analysis on these assets to ensure your entire energized system as been evaluated for encroachment and overstrike threats.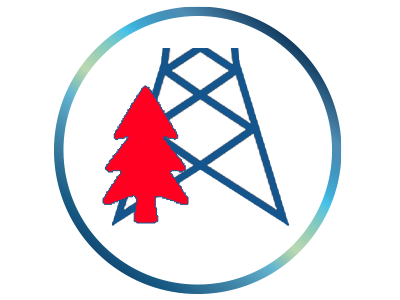 We evaluate surrounding vegetation to determine susceptibility of falling into towers, structures, guy wires, or under-build that may result in tower/structure failure and cause an outage.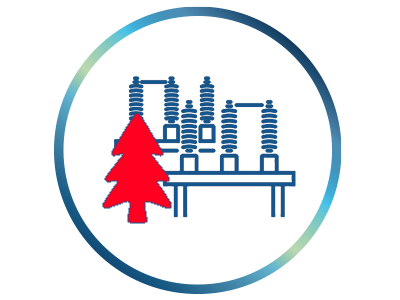 No comprehensive assessment is complete without vegetation management of substations, which includes identification of fall-ins and grow-ins as well as a defensible space review.

Learn how geospatial data and analytics improves safety and operational efficiency for airport management
Elevate your Operations
Learn More

Our innovative obstruction analysis utilizes lidar data to pinpoint airport risk
Identify and Mitigate Risk
Watch Video

Dive into how geospatial data for airports are collected, analyzed, and used for applications like obstruction analysis, airport mapping, and even pavement management and crack assessment, as well as interior mapping with Bob Vander Meer is vice president of business development for NV5 Geospatial on Airplane Geeks Podcast
Geospatial solutions w/ Airplane Geeks
Listen Here
NV5 Geospatial has been a trusted partner to airport planners, engineers, facility managers, and contractors whose objective is to build, expand, and to make improvements while meeting FAA regulatory and safety requirements. We have more than five decades of experience providing industry leading geospatial services and solutions to hundreds of airports and airfields. We have completed hundreds of ALP projects across the United States including our US territories (Guam, Puerto Rico, and the Northern Mariana Islands). Our clients trust us because we provide accurate data to meet their and the FAA's expectations.
Better manage airport improvement and expansion. Our airport GIS services include high-accuracy base-map generation, image and elevation data acquisition, airspace analysis for vertically and non-vertically guided runways, and mapping and attribution for Airport Layout Plans (ALPs) and eALPs. We were the first geospatial services firm in the nation to deliver an eALP project to the FAA and have it approved. NV5 Geospatial is at the forefront in providing airport planners, engineers, and facility managers with high accuracy topographic maps, planimetric maps, aerial imagery, and analytics to meet the Federal Aviation Administration's Advisory Circulars: AC 150/5300-16, 17, and 18. Services include imagery acquisition, ground survey, digital orthophotography,high-accuracy base-map generation, airspace analysis for vertically and non vertically guided runways, and mapping and attribution for Airport Layout Plans (ALPs).
Engineering Design Mapping and Surveys
Provide airport engineers with the proper information for any runway, taxiway, or airport design need. Our airport GIS services off solutions including engineering-grade mapping, engineering surveys, aeronautical surveys, and as-built documentation, all delivered in accordance with the FAA's Advisory Circulars.
Identify and mitigate obstruction hazards so that aircraft can safely approach, land, and depart from an airport. We can provide an up-to-date status of runway approaches and detect obstructions such as treetops, poles, towers, antennas, buildings, and other structures in accordance with FAA requirements.