Quantum Spatial's second annual acquisition is underway this week.  The event brings together remote sensing and geospatial industry leaders to share new innovations, showcase emmerging technologies, discuss market challenges, and workshop new ideas to shape the future of the field of remote sensing.
Opening Remarks       Keynote: Ryan Bank, National Insurance Crime Bureau       The value of partnerships, Rajib Roy       Senator Baldwin, WI       Panel Discussion       The regulatory environment, Ingrid Hackett       Panel Discussion 2
6:30pm
Quantum Spatial's Sheboygan aircraft hangar providing great space for dinner and the evening social event.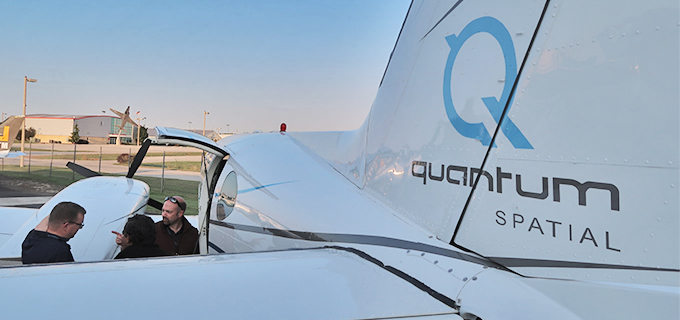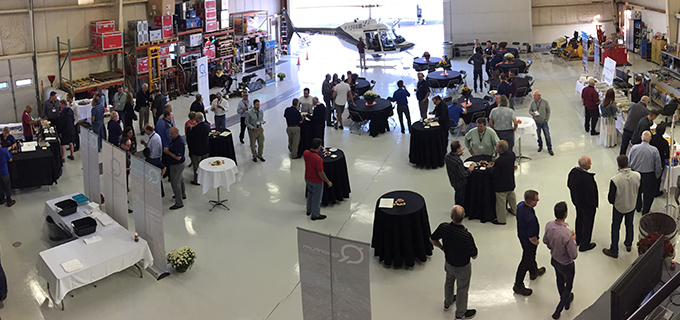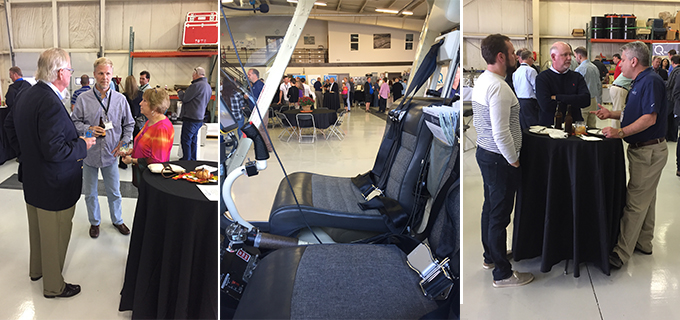 5:00pm
Group photo! Morgan Geospatial performs a video capture of attendees via their UAS.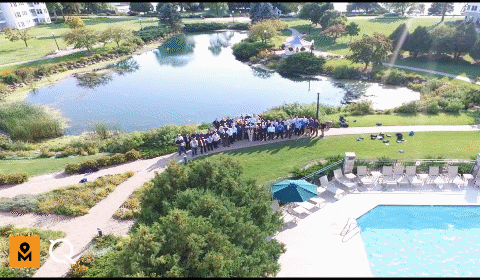 4:30pm
Newly appointed Quantum Spatial CEO, Bob Hickey shares thoughts on the direction of remote sensing and challenges summit attendees to continue to grow together with technology advancements and strategic partnerships.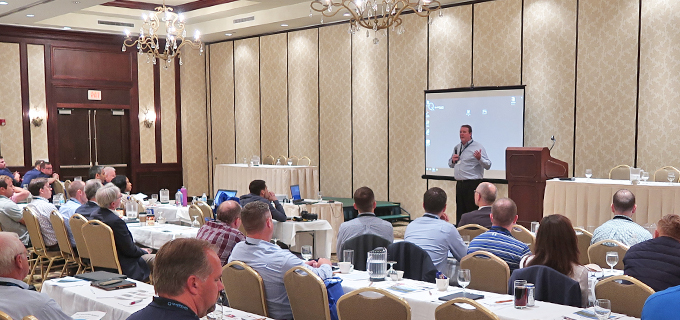 3:30pm
Quantum Spatial's Ingrid Hackett informs on best practices for creating strategic partnerships and the legal agreements that foster fruitful business agreements. The presentation illuminated best practices for creating win-win situations.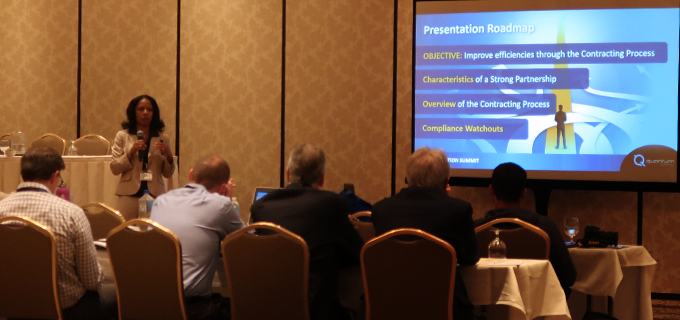 1:30pm
The afternoon panel is comprised of representatives of industry leaders in sensor manufacturing and innovation. They share insights on a variety of topics including: upgrade cycles, technological advances, market consolidation, technical support programs, and software.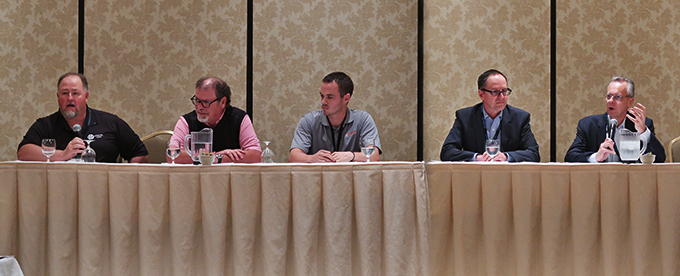 12:30pm
Lunch break!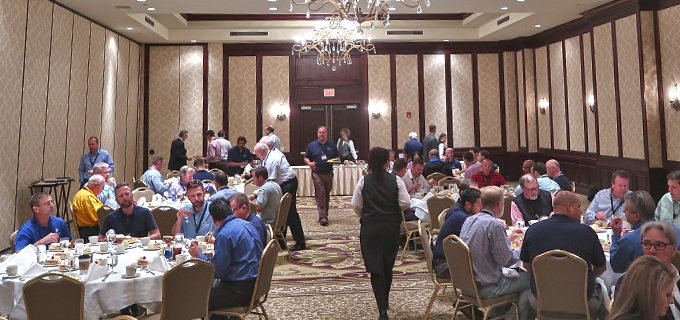 11:30am
Mark Meade (Quantum Spatial, USA), David Lowe (AAM, Australia), Simon Musaus (COWI, Europe) lead a lively panel discussion covering unique challenges to international projects;  they cover everything from aircraft utilization, mobilization constraints, developing nations, weather, and the effects of consolidation. Some of the stories shared involve:  working around monsoon conditions, language barriers, legal documentation, and aircraft confiscation!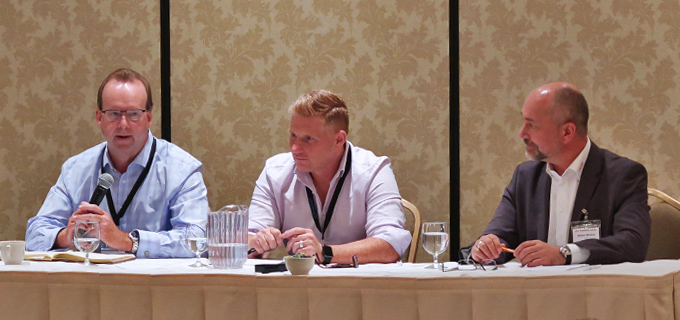 10:30am
US Senator Tammy Baldwin of Wisconsin spoke via video about the value of NOAA's digital coast and the work of Quantum Spatial.  Senator Baldwin has been influential in supporting the cause for. up-to-date information of US coastal waters for safety and preparedness as well as resource management and conservation. Watch her speech:
9:45am
Quantum Spatial out-going CEO Rajib Roy shares thoughts on future landscape of remote sensing and geospatial applications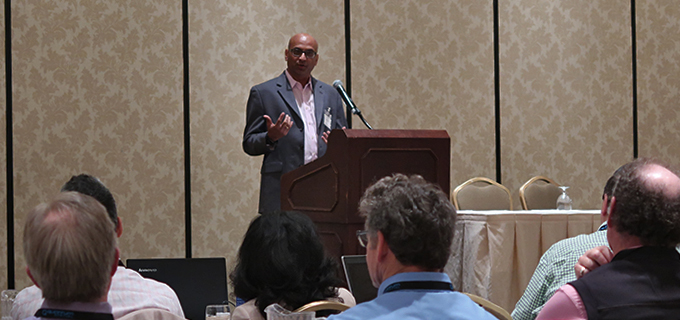 9:00am
Today's keynote speaker, Ryan Bank of the National Insurance Crime Bureau, is unable to attend the summit due to his obligations regarding Hurricane Irma.  Luckily Jerry Skaw of Vexcel spoke on behalf.  Timely considering  current conditions around the country, the talk brought to light the importance of aerial sensing to increase the safety, accuracy and efficiency of assessing damage in the wake of severe weather events.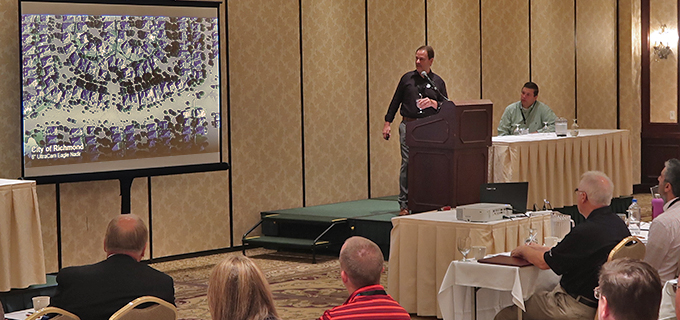 8:30am
The acquisition summit is underway! Mark Meade provides opening remarks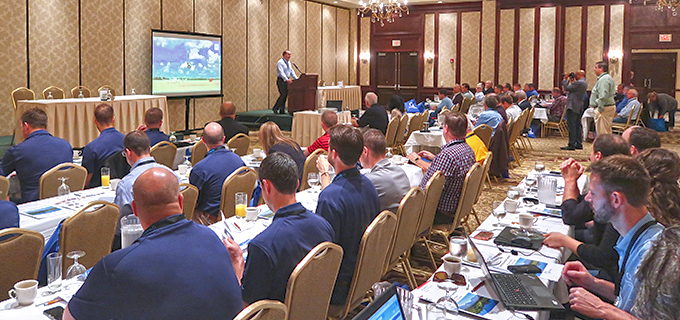 8:00am