Quantum Spatial is pleased to report that our attendance at this year's International ISA Conference in Fort Worth, TX was a resounding success! From Sunday to through Tuesday we engaged with the best and the brightest in the utility arborist industry on the trade show floor. After hours, we were fortunate to have the pleasure of meeting with many of our most trusted clients in lovely downtown Fort Worth.  Our vegetation analytics for utility management was a popular discussion topic, and not unsurprisingly, many of the utilities that stopped by the QSI booth were very interested in our ability to identify tree species through remote sensing.  We also provided demos of our software application, which provides a platform to manage vegetation programs, assess risk, and perform work.
Among many enlightening presentations, "Going Live With LiDAR: Redefining Traditional Inspections" by Eric Woodyard and Brian Biancardi of Pacific Gas and Electric, proved particularly innovative. Essentially, PG&E is embarking on a revolutionary new strategy that leverages the powerful analytic information derived from remote sensing data to drive their vegetation management practices. PG&E imagines a future in which utility arborists harness specific analytics such as radial distance to wire, potential for fall-in wire strike, and specific species information to conduct their routine tree trimming work. All of the quantitative analytics mentioned, plus many more, will be served to utility arborists on rugged tablets for instant, informed decision making.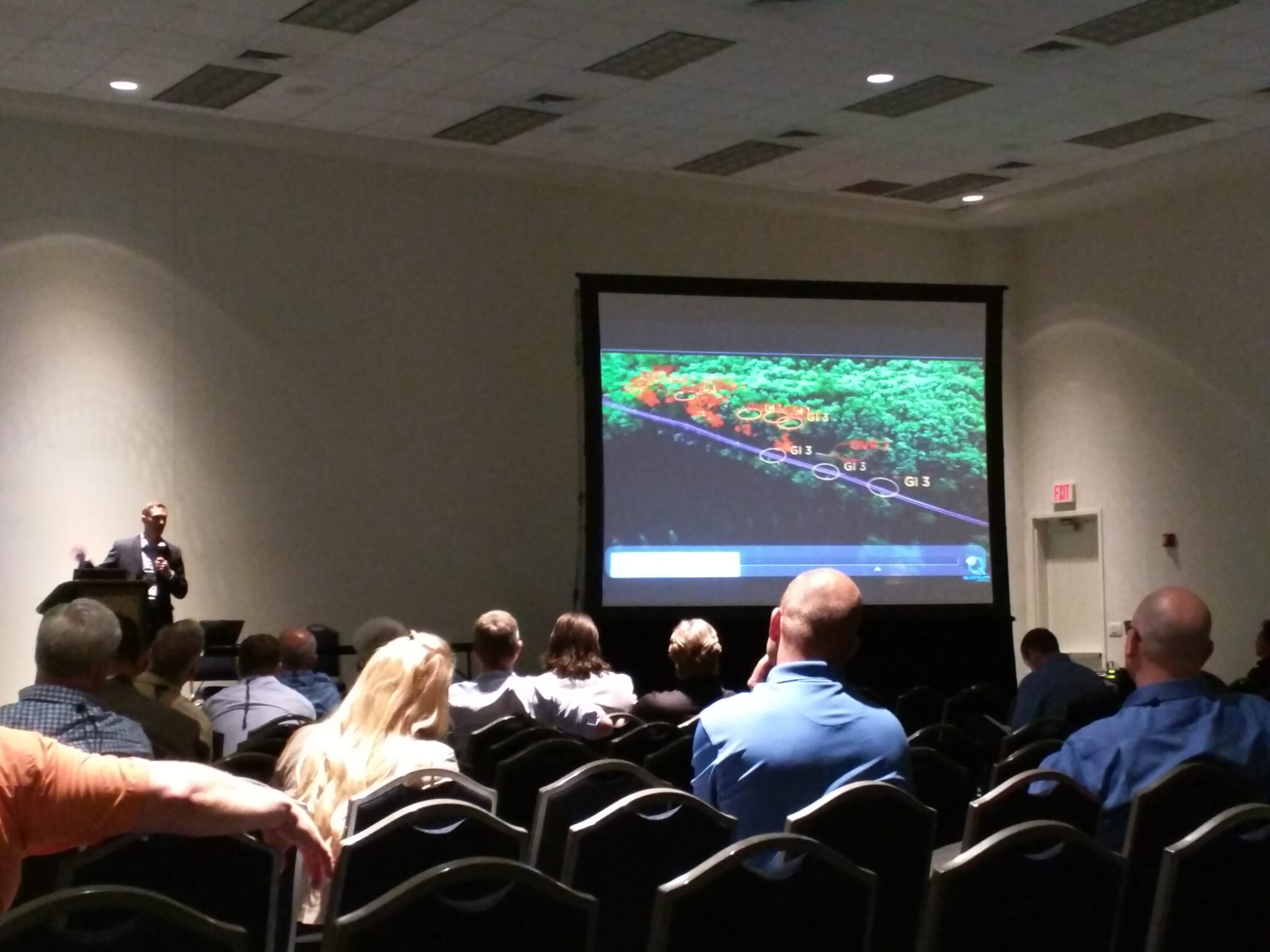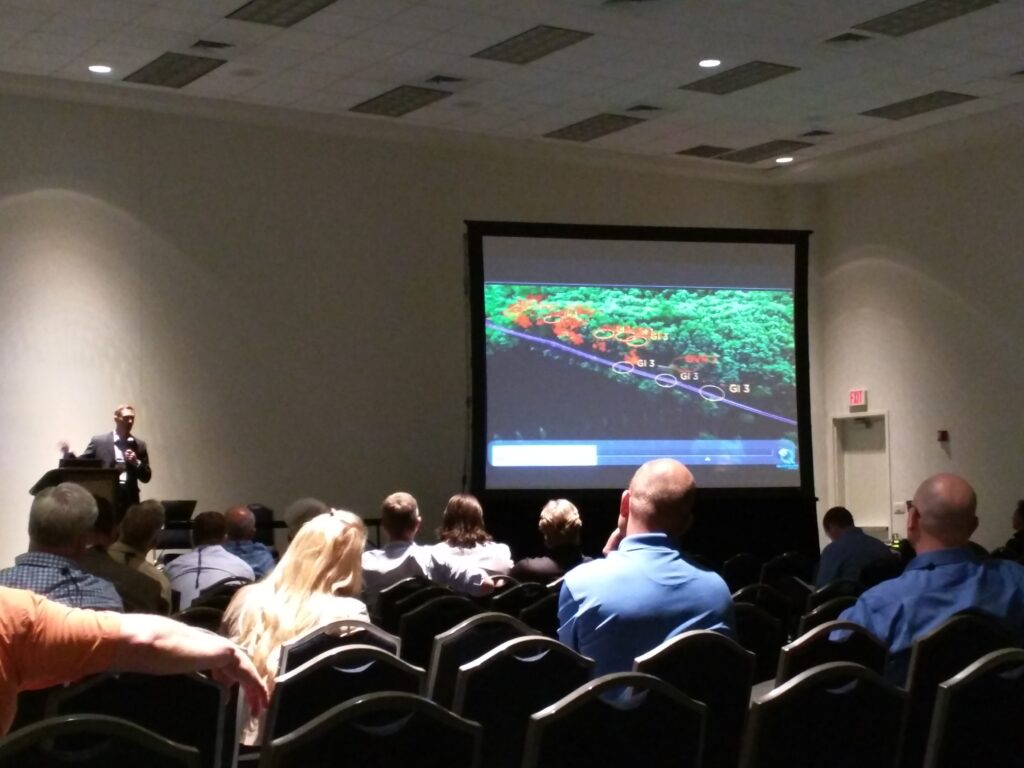 PG&E has yet to realize all of their programmatic goals, but based on the presentation, they are well on their way and seem to have considerable momentum. Current benefits of scale to PG&E's vegetation management program include the following:
Driving down the units (trees) worked every year
Reduce unnecessary tree work with empirical data
Drive down costs
Increase operational efficiency by not sending out "boots on the ground" where no work needed
Data is scalable internally to all program stakeholders
Drive up customer satisfaction
Schedule optimization and electronic notification
Drive up compliance scores
Currently, PG&E is at 99.5% or better meaning 50,000 trees could be out of compliance, any one of them a possible ignition source for wildfire
QA/QC data at their fingertips
Drive up Safety
Reduced exposure to those in the field
Utility arborists and vegetation program managers alike will surely want to keep up to date on PG&E's progress with LiDAR analytics and virtualized inspections in the future.
Quantum Spatial looks forward to next year's International ISA Conference in Washington DC as well as the return of the "Trees and Utilities" Conference hosted by the Utility Arborist Association, to be held in Kansas City, MO. See you there in 2017!